CallHub's predictive dialer is a dialing option for it's Call Center module.
Predictive Dialer makes sure that your Agents/Volunteers are fully engaged, and you can reach a large number of audiences. Based on the number of live Agents, pickup rate, percentage of dropped calls and average call handling time, Predictive Dialer algorithms calculate exactly when it should make the next call and assign to the available agent.
As the dialer only connects agents to answered calls, your agent's time isn't wasted on listening to dial tones of unanswered calls, invalid numbers, and fax machines. Click here to know more about the dialers used in CallHub.
Note: It is recommended to use Predictive Dialer only if you have 8 or more agents for a single campaign.
Predictive Dialer for a Call Center Campaign.
The option to select a predictive dialer is available under the "Targeting" section of your Call center campaign. You can also choose how you would want to handle dropped calls.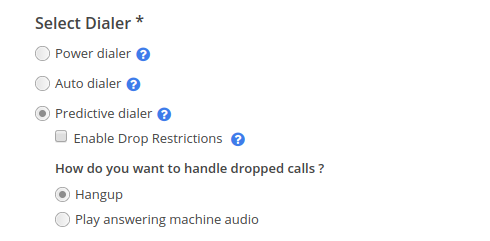 Campaign Results
Below are the two metrics that are crucial for measuring the success of your predictive dialing campaigns.
Agent Occupancy Rate
The campaign results also show agent occupancy rate i.e, This will be far higher for a predictive dialer campaign than a normal campaign.
Agent Occupancy Rate = Agent Total Talk time / Agent Total connect time
Drop Rate
Drop rate is measured as the ratio of the numbers of calls dropped, when an agent isn't available, to the total number of calls made.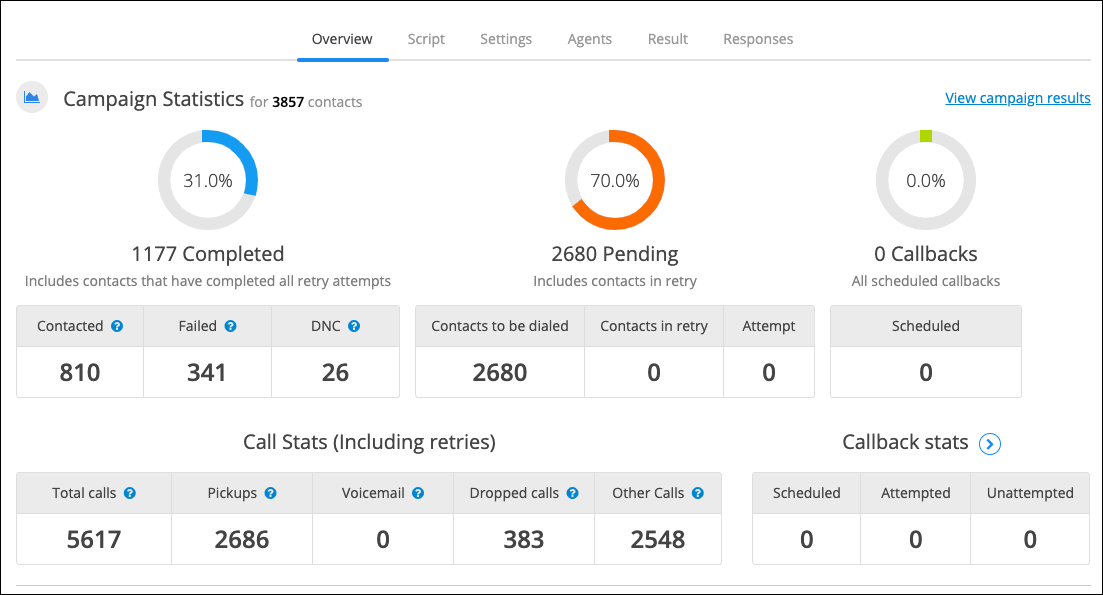 Now that you know how predictive dialer works, you can go ahead and set it up on your campaigns. Any doubts or concerns? Send us an email to support@callhub.io.