This article will help you with steps to link the same contact with more than one phonebook. You can do this manually by following the below steps.
Step: 1: Search a contact in CallHub by name or number and click on the "Edit Contact" icon.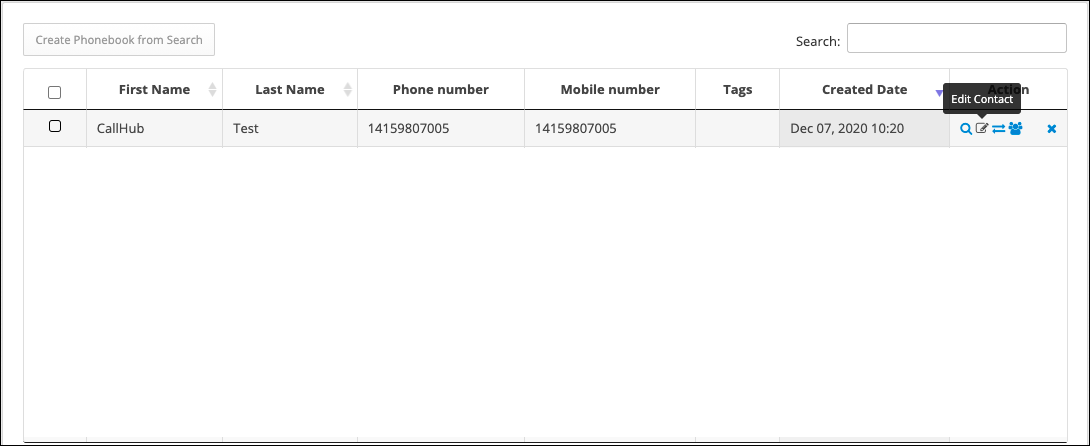 Step 2: Here, you need to search and link additional phonebook(s) with the contact by clicking on the Text Field for "Phonebooks".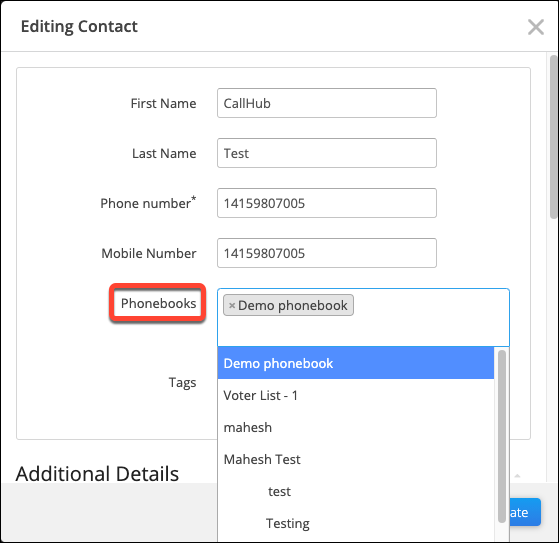 Once added, this contact will be associated with all phonebooks linked in the previous step.