This article helps you with steps to link the same contact with more than one phonebook. You can do this manually by following below steps:
Step: 1: Search contact.

You can search the contact in CallHub by name or the number and click the edit icon.



Step 2: Edit contact
Click on the edit icon and a dialog box will appear. Here, you need to search and associate the phonebook(s) with the contact.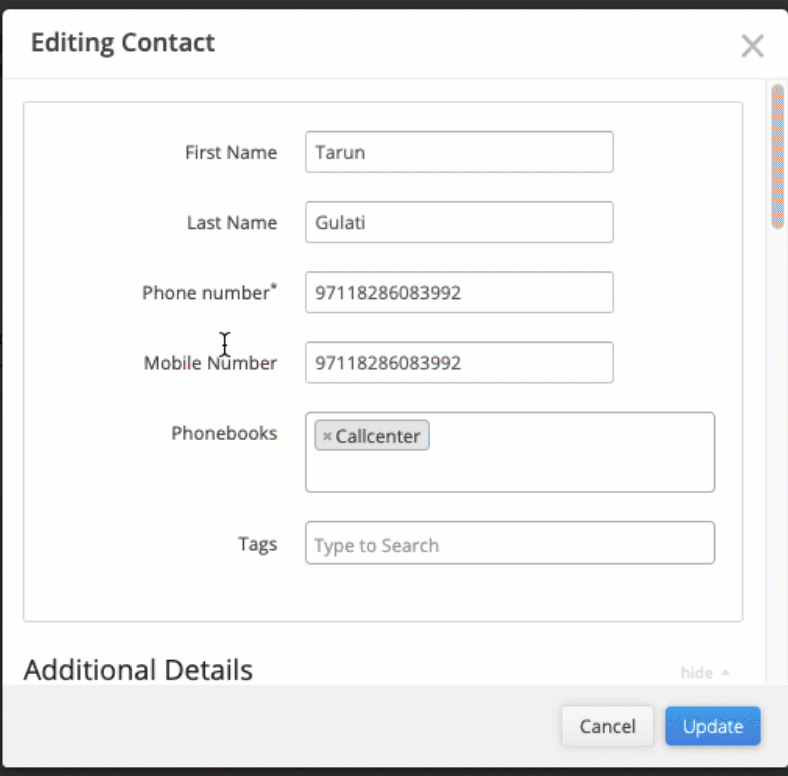 Once added, this contact will be associated with all phonebooks linked with it.