Answering machine detection saves time! You can automatically send a voicemail to machine-answered calls. Here's how to upload/record audio.
While using CallHub's Auto Dialer/Predictive Dialer only answered calls are connected to the agents (volunteers), answered calls meaning any call answered either by a human or a machine. However, agents can save time by playing a pre-recorded message whenever they encounter an answering machine, they can simply drop this pre-recorded message with a click of a button and move to the next call. Here are the steps on how to enable this functionality.
Step1: Before creating a Call Center Campaign. Navigate to Media.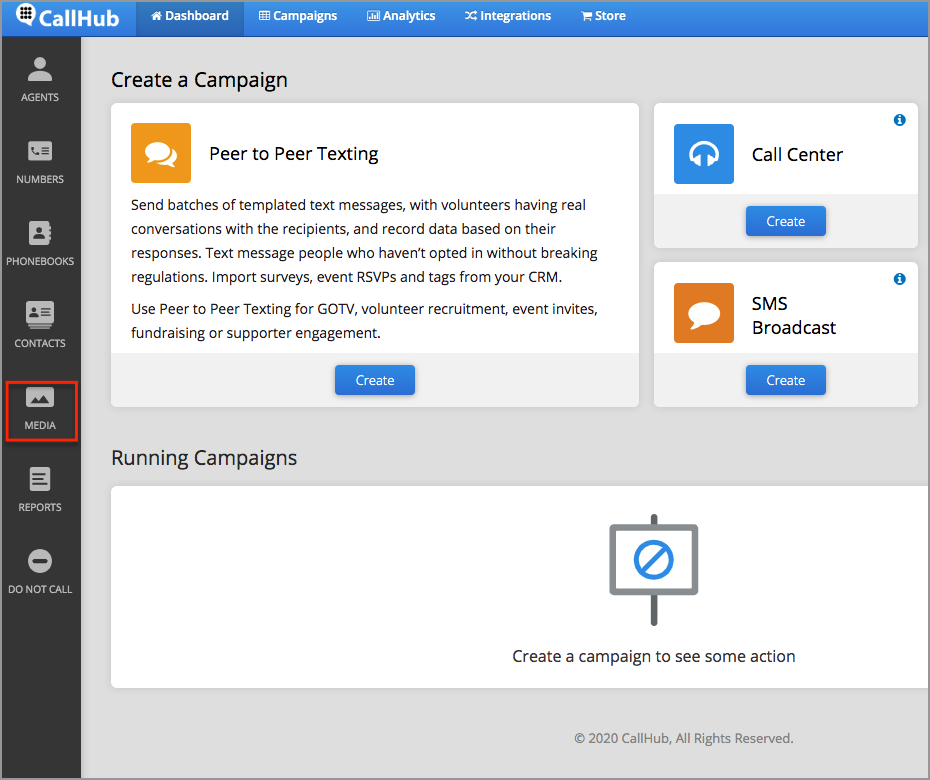 Step 2: You can either upload an audio or record audio from here. Learn more about the same here.
Step 3: Select the "Play answering machine audio" option.
While creating a Call Center Campaign, under the "Targeting" tab, please select the option "Play answering machine audio". This option is available under Autodialer and Predictive dialer.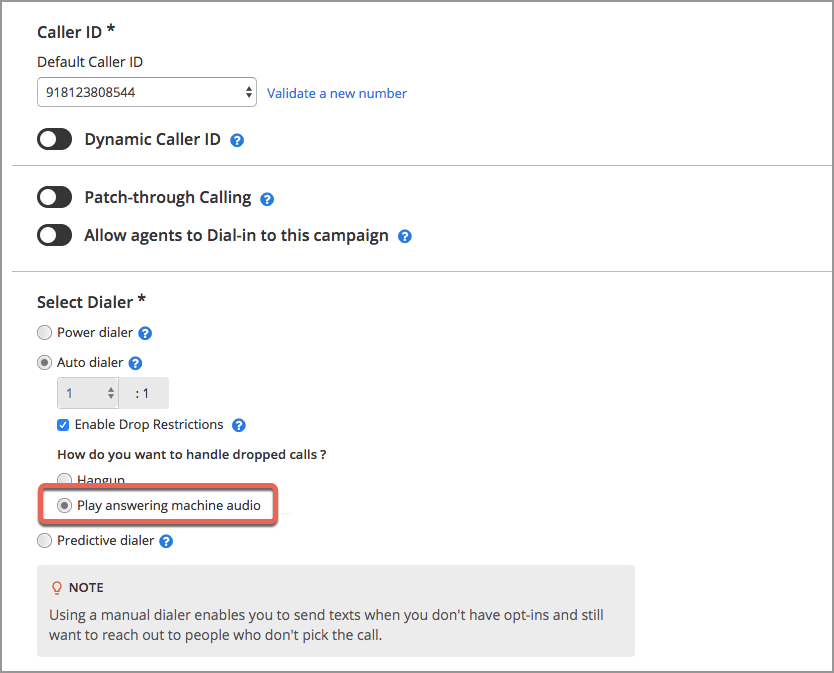 Step 4: Turn on the Answering machine audio.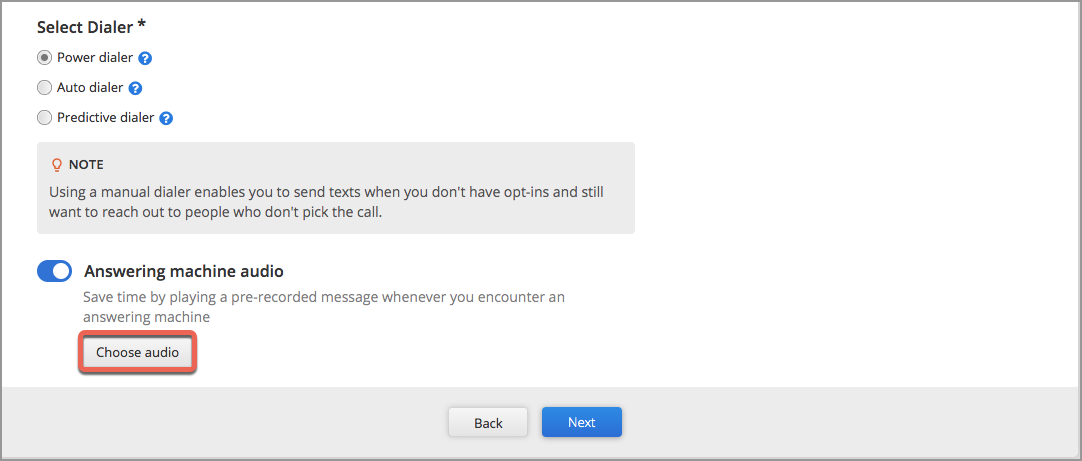 Step 5: Choose the Audio file that you are looking to drop for voicemails.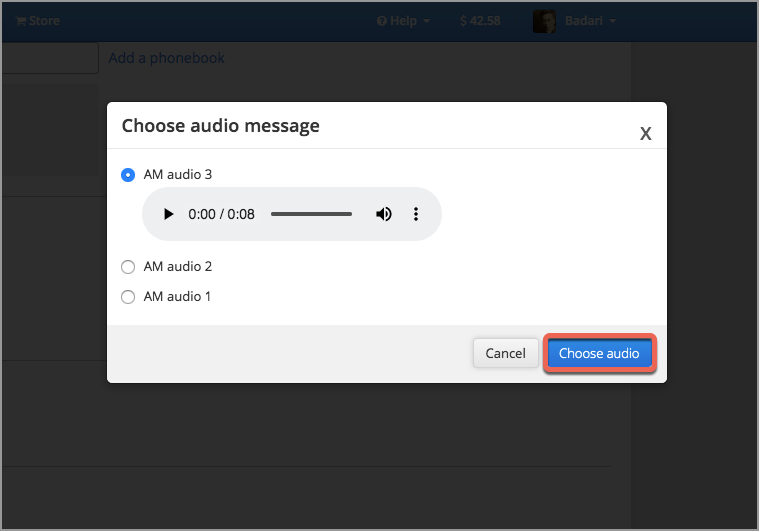 Now you are all set to drop automated voicemails with a click of a button when connected to an answering machine.
The CallHub support team is always on their toes to help! If it is still off base to your search, please submit your ask at our Create a Ticket page. Happy calling with CallHub Mobile App Android | iOS
Don't have a CallHub account yet? Get a free one now along with $3 credits to test out.