This article helps you run a Call center campaign with NationBuilder integration.
Connect to NationBuilder in CallHub.
Go to 'New campaign' and select a 'Call center campaign'.
In the 'Script' tab of the campaign, you can see options to import NationBuilder surveys.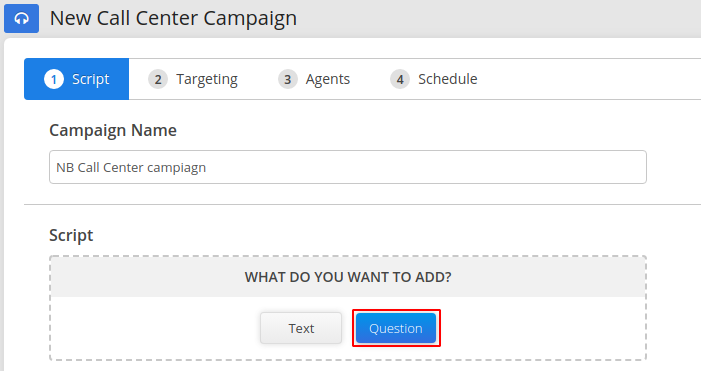 Click on the 'Survey' to select a survey from NationBuilder. All the survey data will flow back into NationBuilder.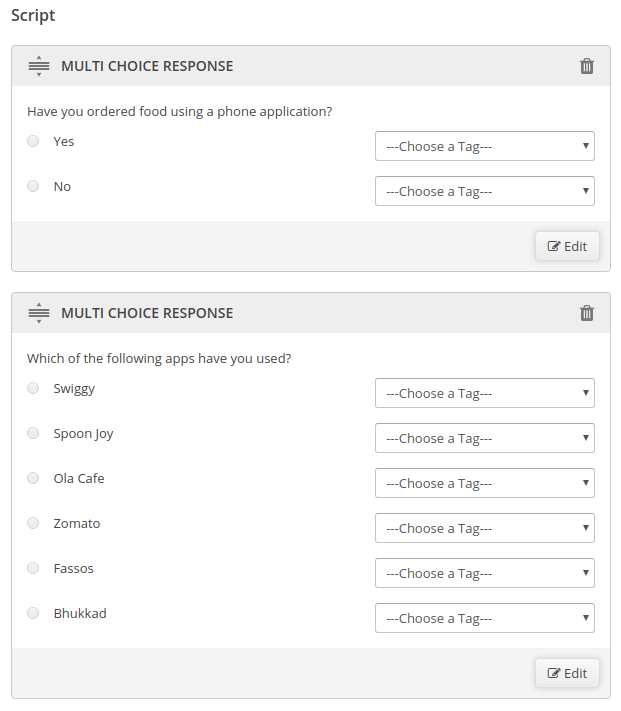 Add Call disposition to the questions. The call disposition data from the campaign flows back into NationBuilder. DO_NOT_CALL, BAD_NUMBER disposition update the 'Do not call' list of NationBuilder.
Select the 'Contact type' in the 'Settings' tab to enable logging in NationBuilder.  Also, you can add Tags for Agents that they can select while on a call with the contact to add additional information. 
Note: If this field is not set, data will not flow back into NationBuilder.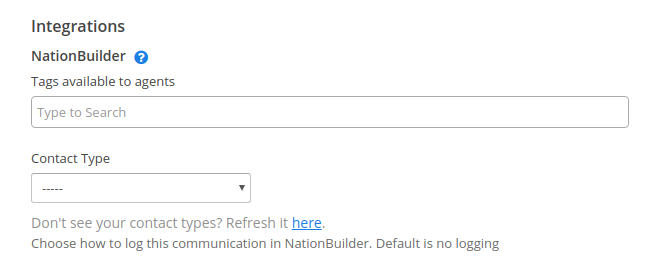 Set the required dates and another set for the campaign and click on 'Finish'.

Assign agents to the campaign and start the campaign.
---
Login as an agent and connect with Nationbuilder.
Login as an agent to start making calls.

Go to 'Settings' -> Apps and connect to NationBuilder. If connecting to NationBuilder using Agent NationBuilder details, then the logging for the calls by this agent will be done with agent name in NationBuilder.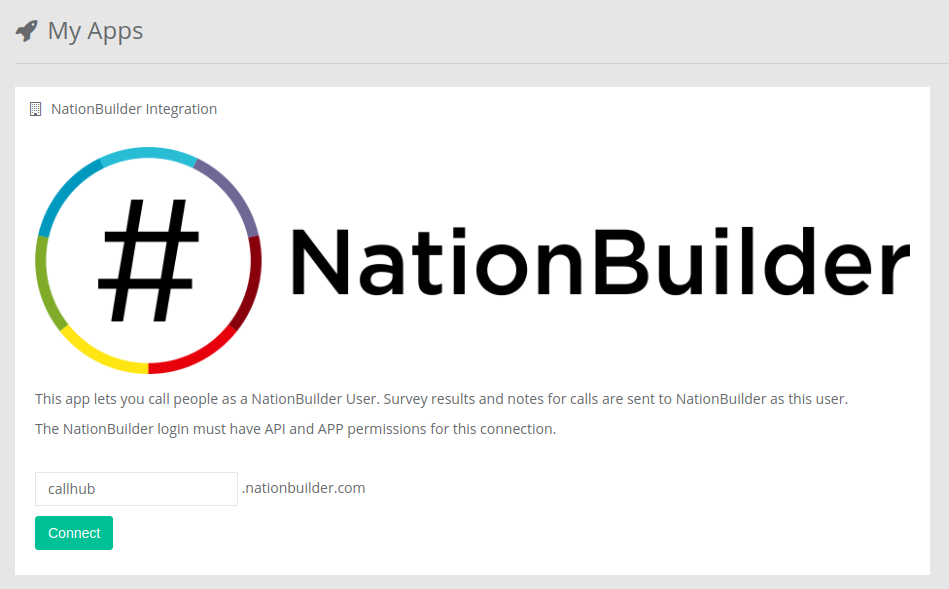 ---
Data flow back to NationBuilder