Validated numbers are used as Caller IDs in CallCenter and Voice broadcast campaigns. If you want to validate a new number, you can do that in 3 simple steps.
Click the "Numbers" tab in the left panel, and under the "Validated" section, choose "Add."

Click the "Add" button under the "Validated" section and add the number you wish to validate. You may enter the extension digit (if any) in the "Number Extension" field if you have a number with an extension. Click the "Send" button to receive a call.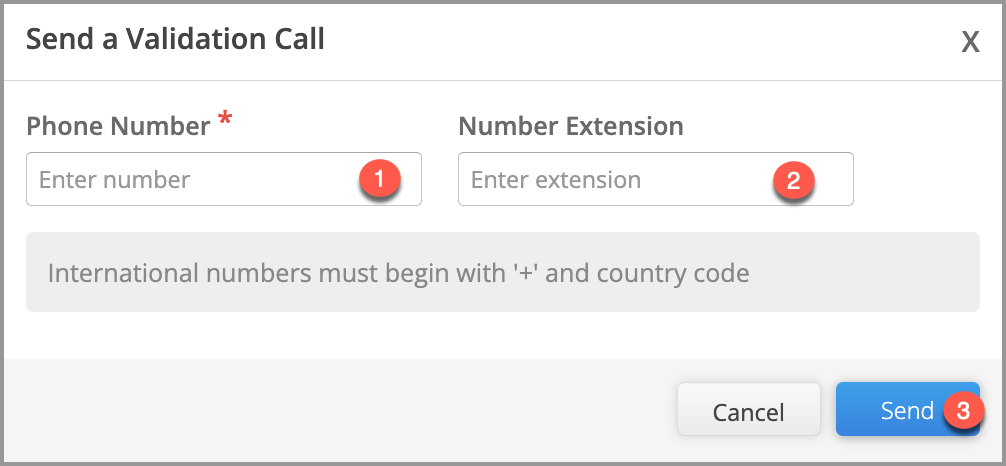 If you wish to add a delay between the number and the code, you may enter "w" as a prefix for the extension. For eg; if you wish to validate a number with an extension 5 and want the system to enter the extension after 2 seconds, you may add "w" four times.
w represents 0.5 seconds of delay. To delay by 2 seconds, you need to add "w" four times, as in the below screenshot.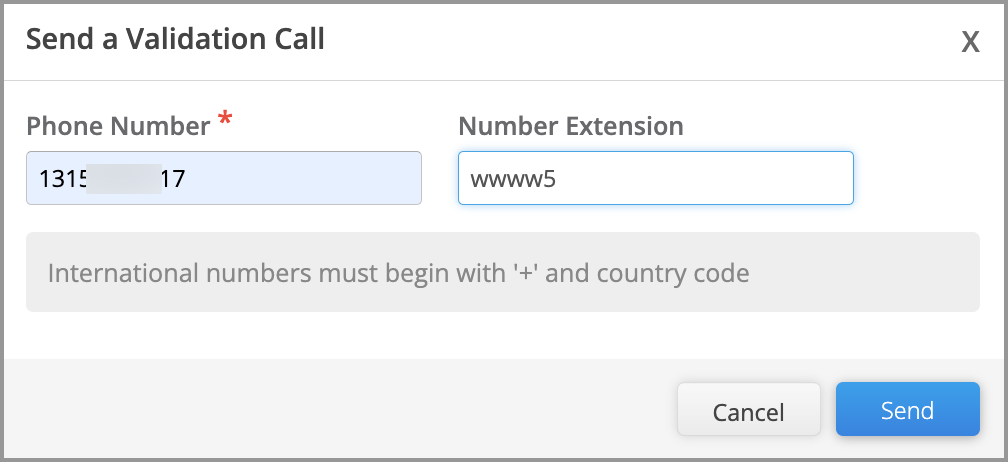 Upon receiving the call, enter the code on the screen, and your number will be added to the validated number list.

The CallHub support team is always on their toes to help! If it is still off base to your search, please submit your ask at our Create a Ticket page. Happy calling with CallHub Mobile App Android | iOS
Don't have a CallHub account yet? Get a free one now along with $3 credits to test out.