If you wish to use Whitelabel as a service, you act as a go-between for your client and a free white label website builder. You essentially rebrand the site builder, add your branding assets to it, customize the website to your client's needs, and then market this service as your own.
Without investing much money in brand-new product development, the Whitelabel system allows you to modify the product to suit your needs. This implies that rather than considering it as an external offering, customers, partners, and staff see it as a part of your brand.
Navigating through Whitelabel Dashboard -
To login to a Whitelabel dashboard, you need to use the link by CallHub. This link will include CallHub's branding and will be available only to you as a Whitelabel user.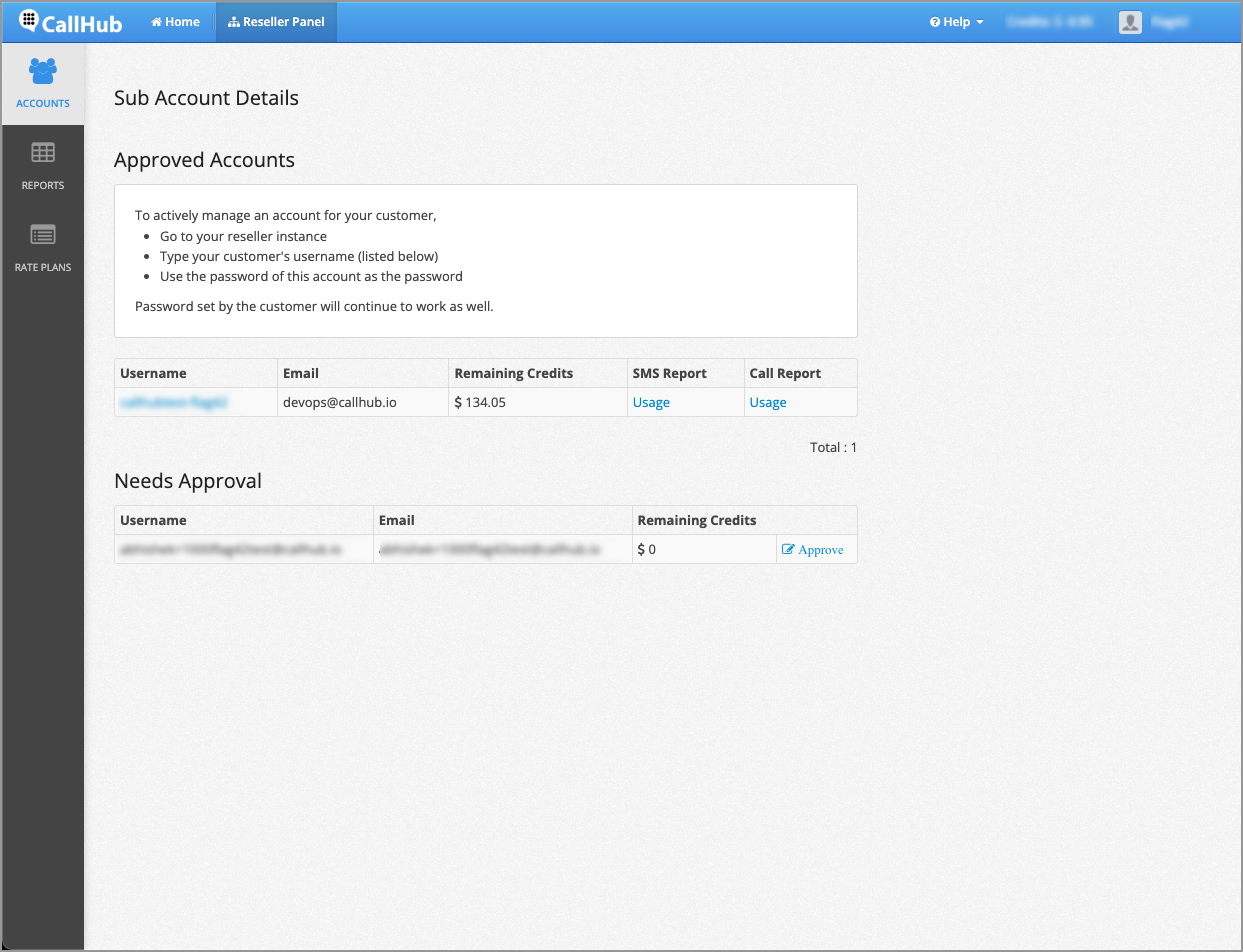 Accounts -
1. Approved Accounts - This list includes all the active users that have signed up for your service using your sign-up link. This list shows your user's username, email address, and remaining credits. Here, you can also click on "Usage" below SMS or Call Report to check the usage reports for a specific user.
2. Needs Approval - All the newly signed-up accounts are listed in this section. If the user is legit, you may click on the "Approve" button to approve the account. Once done, they will be linked to your Whitelabel account.
Reports -
From the Reports section, you can generate your Whitelabel account's SMS and Call reports. This usually helps you to calculate the costs of the calls and messages sent by your users across all the active accounts.
Rate Plans -
Rate Plans are basically setting up a standard or custom pricing for your users. You can set up a rate plan for your user, which is a multiplier of the pricing proposed by CallHub.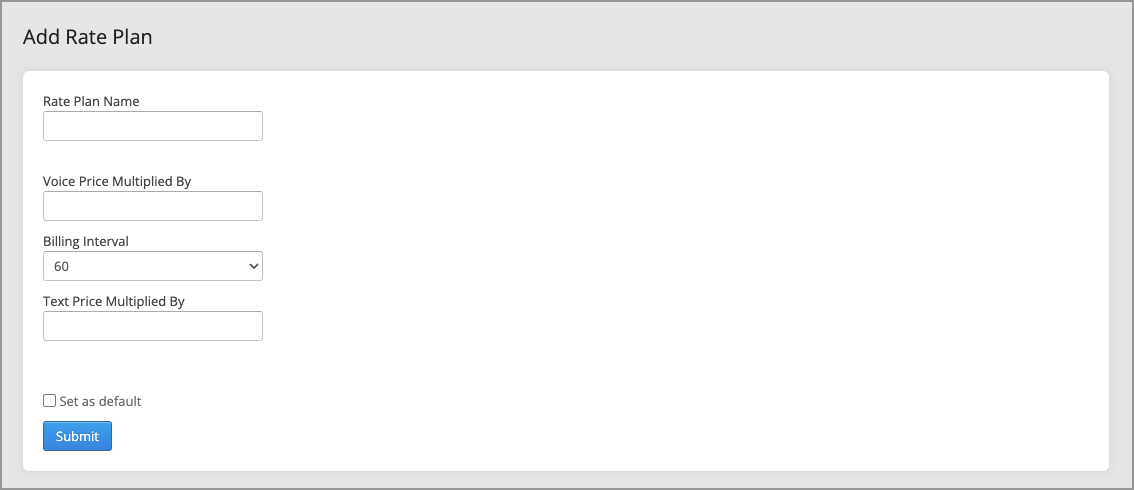 If you wish to set up a default pricing for users across your Whitelabel account, you can set up a rate plan and set it as default. This way, all the users signing up to your account are set to the same plan for SMS and Calls. Here's a link to learning more about Rate Plans.
Creating/Approving Users -
You do not have an option to create a user account from the Whitelabel dashboard. To create a user, you need to navigate to the registration link and enter the email address to sign up for an account.
Once you have signed up, the account will be visible in your Whitelabel dashboard under the "Needs approval" section. You may click on "Approve" to activate these accounts.
Note: To actively manage a user account, you can copy the username of your user account from your Whitelabel account and login with the admin password of your Whitelabel account.