Increase your call answer rate by 2x. Avoid being shown as Spam. Here's how you can achieve all this with our Spam Label Shield----
Spam Label Shield is a real-time monitoring system that helps identify the health of your campaigns and the numbers used as Caller IDs in your calling campaigns. This system indicates when a number is marked as Spam, which marked it as Spam and replaces the Caller ID of your campaign with a new number.
Note: You will be charged for every new number rented to your account.
The main idea of Spam Label Shield is to avoid unnecessary call blocking and call labeling and improve the call deliverability of your campaigns.
How to enable Spam Label Shield?
Spam Shield can be enabled from the "Targeting" tab under "Advanced Settings" while setting up a Call Center campaign. You need to click on the slider to enable it or turn it off if already enabled. The below image shows how to enable the "Spam Label Shield."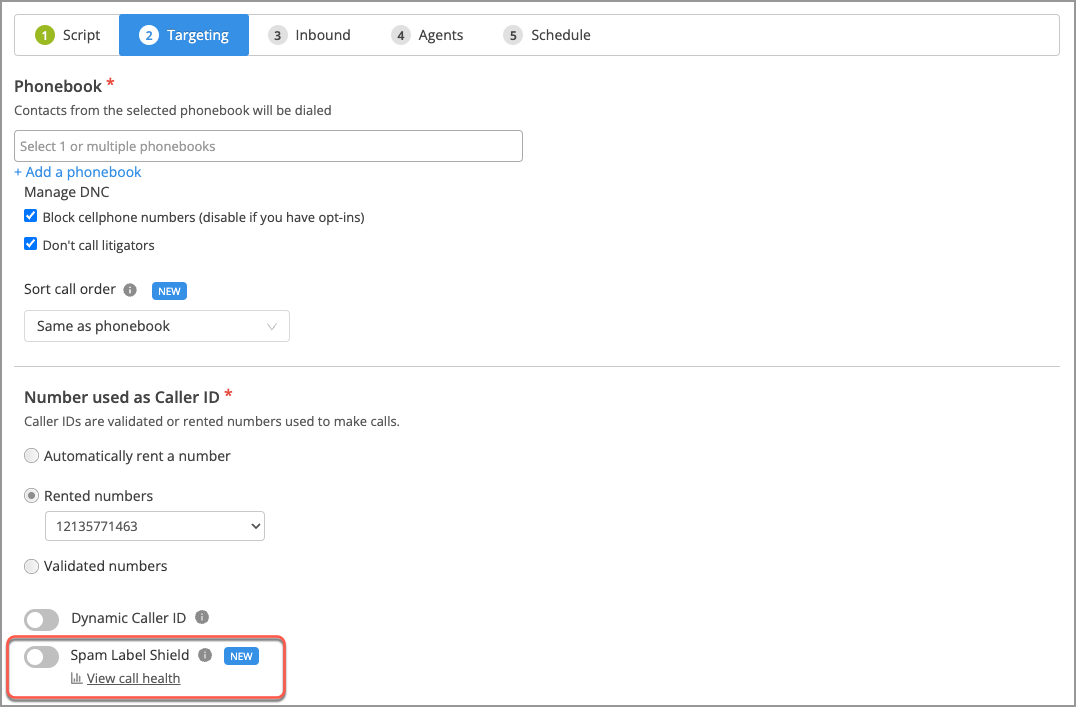 Here, you can also view the call health of your campaigns by clicking on "View Call health" to get an idea of how your campaigns are doing in terms of call pickup rates.
Note: Spam Shield will not be active if your campaign's Caller ID is a verified Toll-Free number.
Next, you may follow the usual steps to set up the Call Center campaign and start dialing calls to your contacts.