Set up a sample CallHub campaign in as less as 5 minutes. Why waste time when testing out a tool? Here's how we help you with a quick test.
In CallHub, setting up campaigns might consume time, especially when you are unsure what to fill in and where to fill them, and most importantly, if there are so many sections to configure. All of this when you just want to test the system.
From a recent survey, we found that a new user takes up to 15-20 minutes to set up a 4-step campaign such as Text Broadcast and 20-25 minutes for Call Center and Peer to Peer Texting campaigns.
The idea of sample data is to help users quickly test the product by automatically filling in data for every section with a click of a button.
By clicking on "Fill Sample Data" from the banner, the system automatically fills the script, surveys, saved replies, Contact list, and all the other sections with sample data that helps users understand how the campaign creation flow works.
Note: Sample data will only be visible to users that have not created any campaigns in their CallHub account.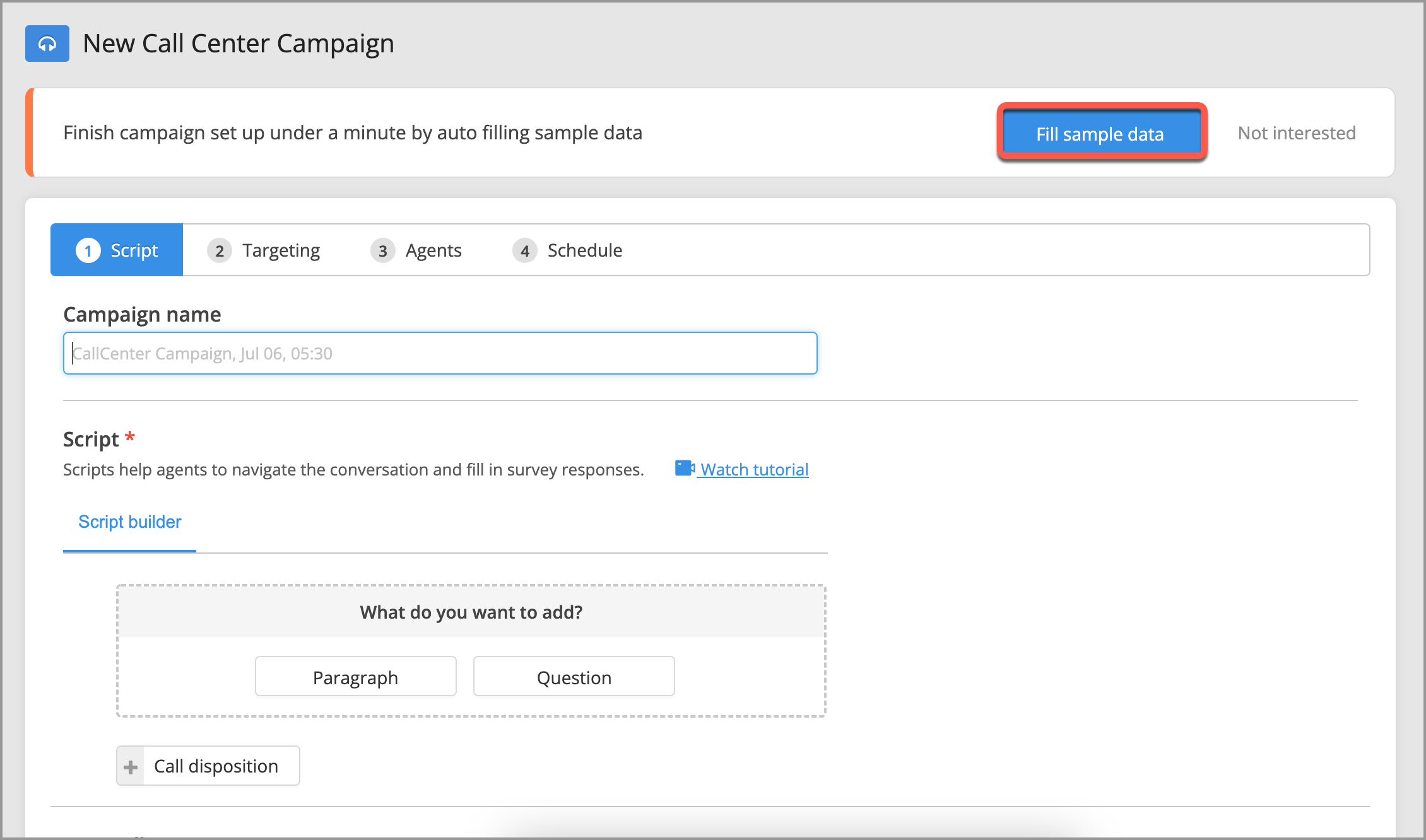 Once the sample data is added to the Scripts, you may click on "Next" to move to the Targeting tab.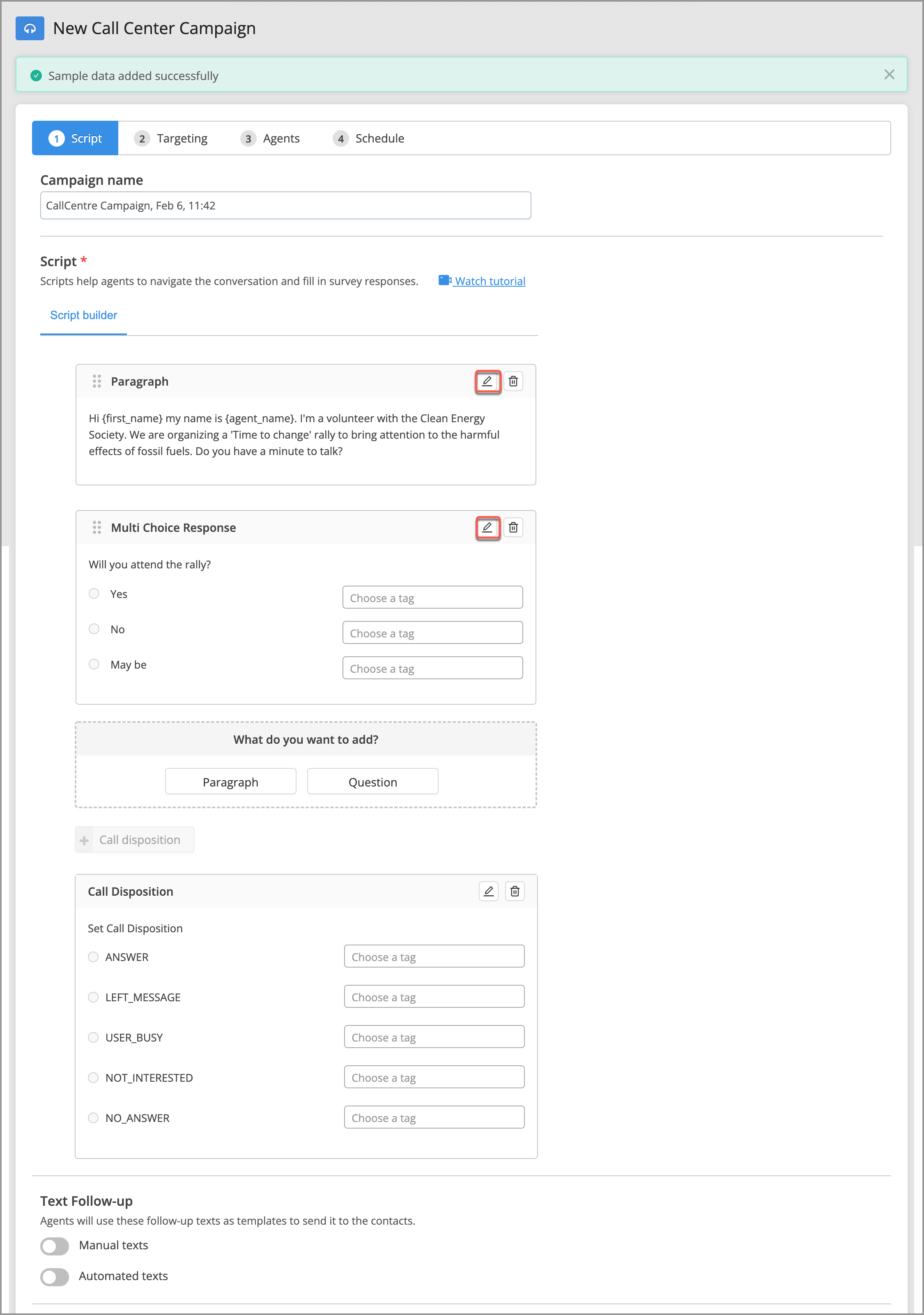 In the Next step, you can see that a Demo Contact list will be added by default. This Contact list will include your number and a test phone number from CallHub, which you can use to test your campaigns.
Next, you can review the agent assignment and campaign schedule and click on "Finish" to set up the campaign.
Note: Filling Sample data is available on Text Broadcast, Call Center, and Peer to Peer Texting campaigns. You can use the Fill Sample data option only once for each campaign type.