On CallHub, the option to enter the password appears after you enter the username. The system will validate the username of your CallHub account (you will see a green tick beside the username), after which you will get the option to enter the password of your account.
In the below video, you can see how the username is validated by the system after you click the "Next" button.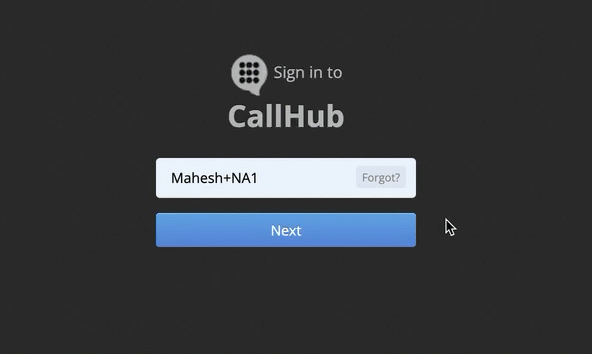 The CallHub support team is always on their toes to help! If it is still off base to your search, please submit your ask at our Create a Ticket page. Happy calling with CallHub Mobile App Android | iOS
Don't have a CallHub account yet? Get a free one now along with $3 credits to test out.