You can sign up for a CallHub account from our signup page. Here, you need to provide your email address which will be your CallHub account's username, click on "Agree to terms..." and Create a free account.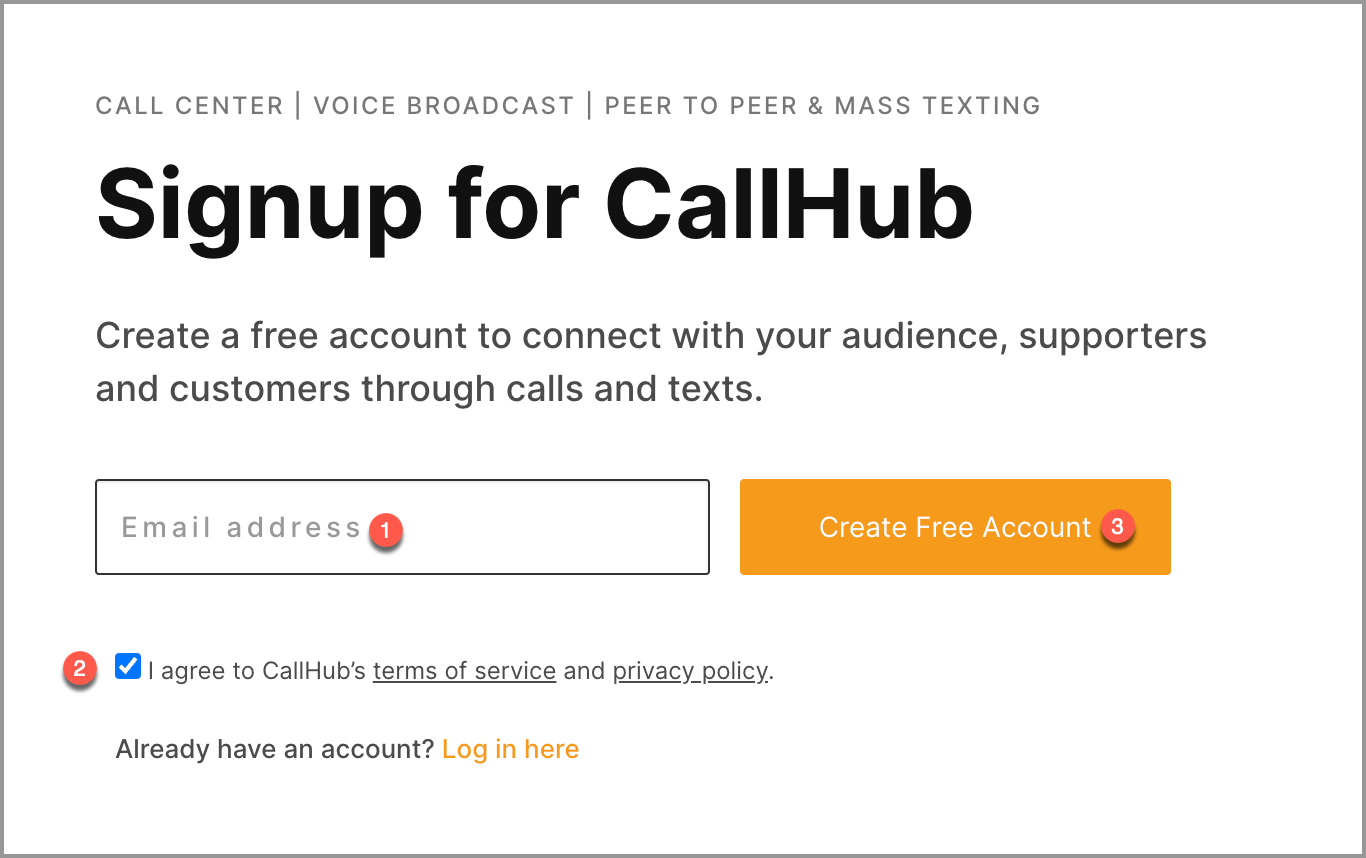 Next, you must submit your details and industry, set up a password, and enter your phone number.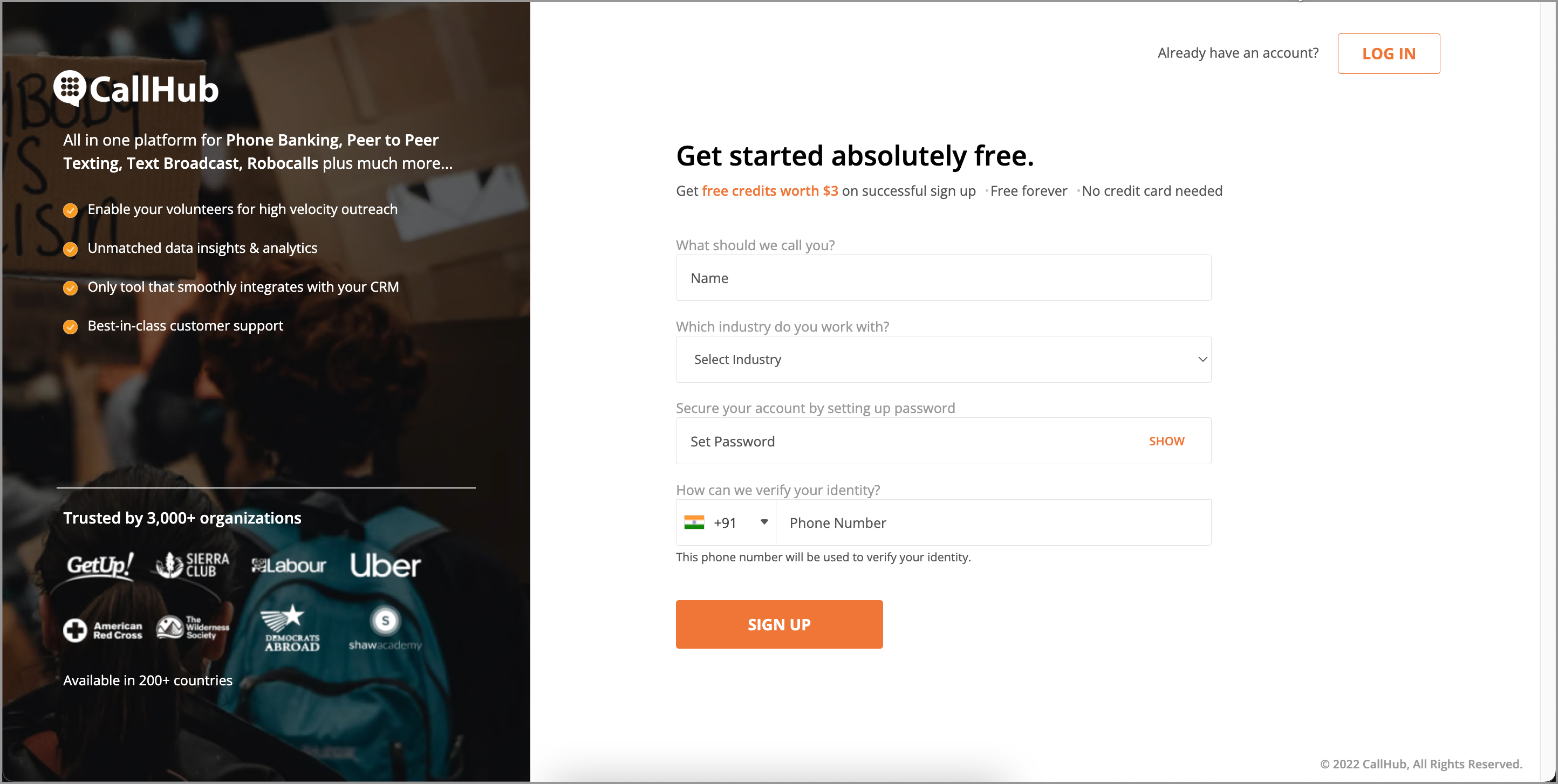 Once you have entered your phone number and clicked on Sign up, the system will call the entered number to verify your account. To complete the verification, you must enter the 6-digit validation code displayed on your screen.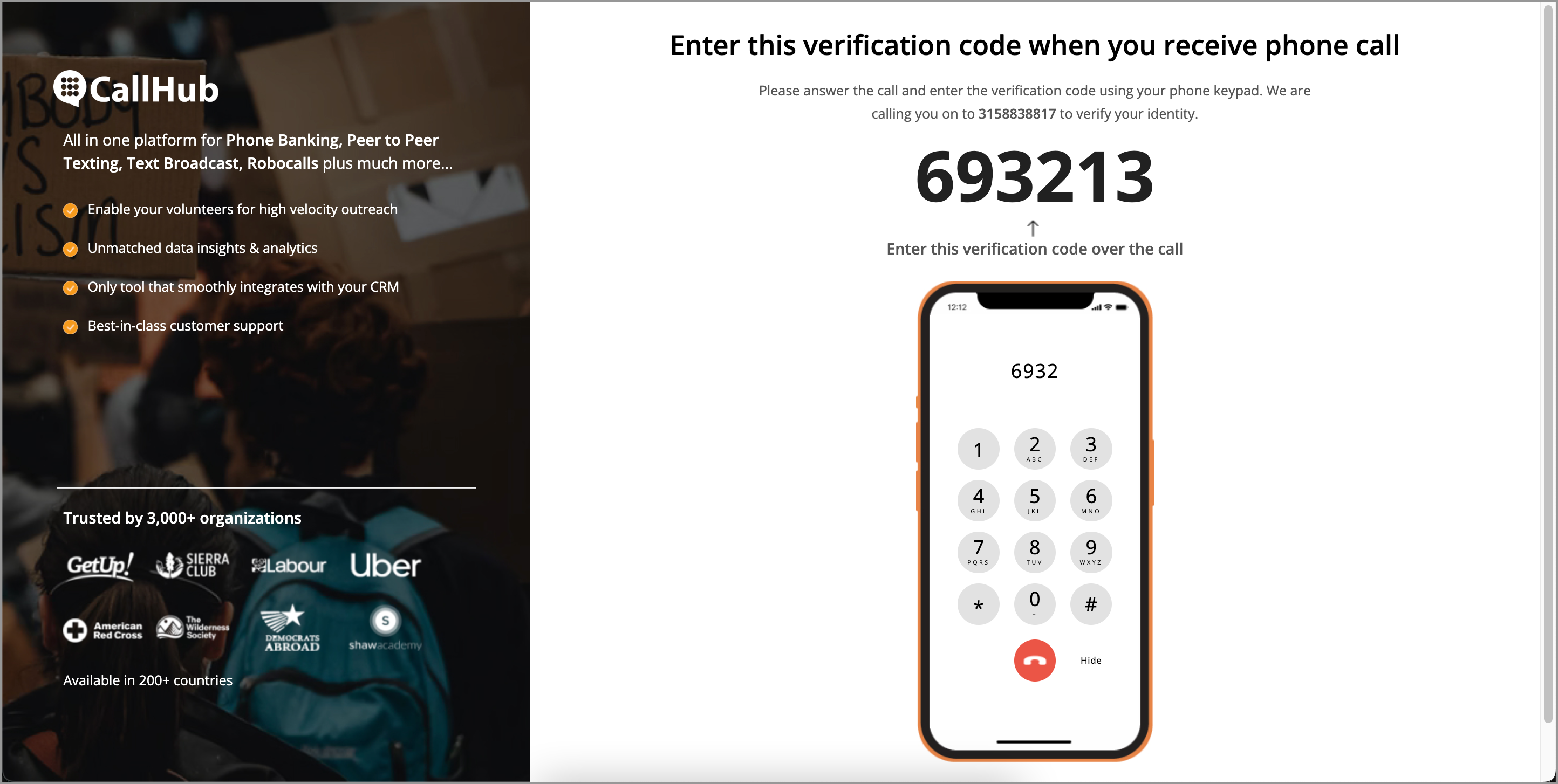 Once your number is verified, you will be redirected to the Home page of your CallHub dashboard.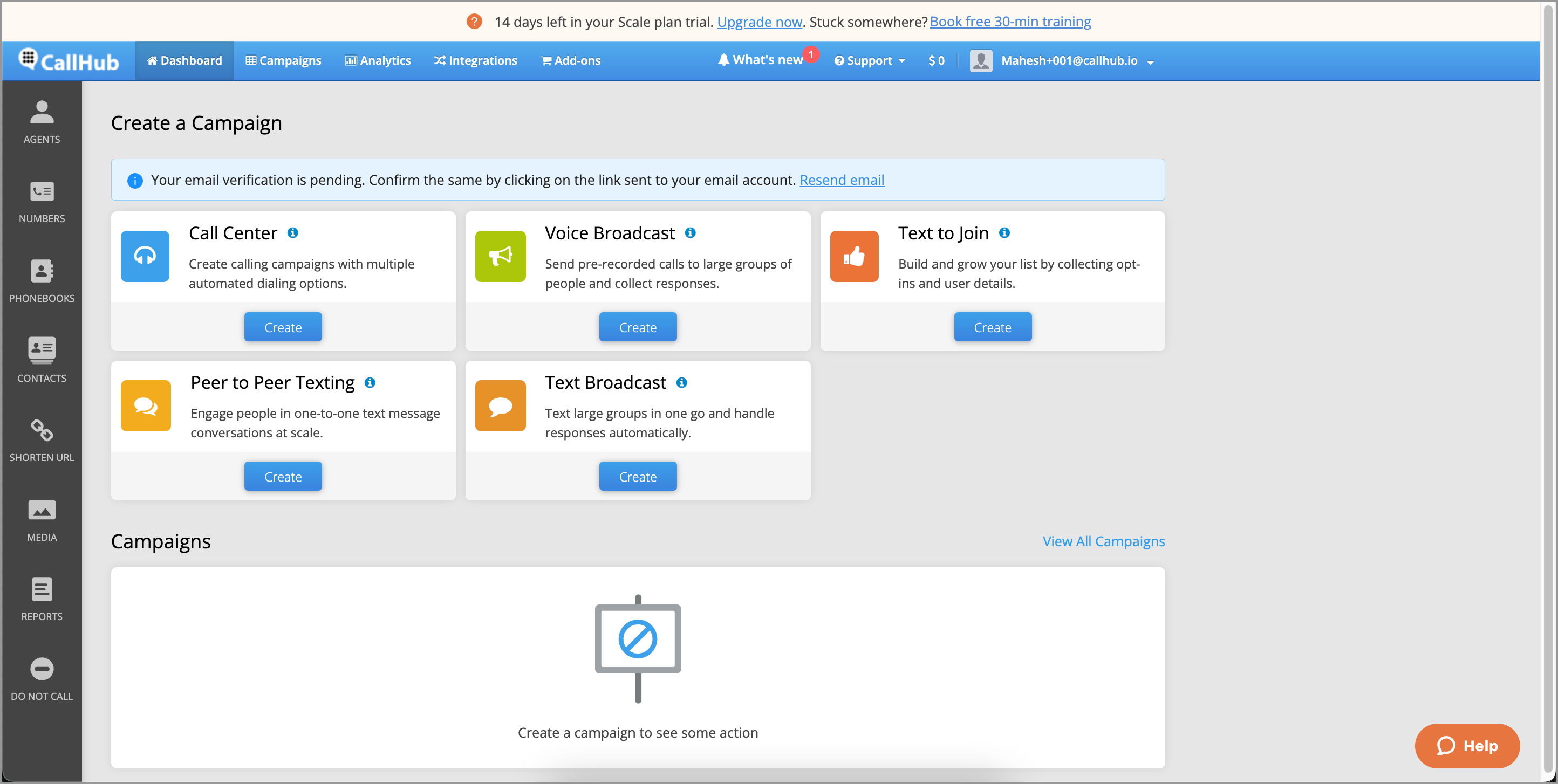 Note: Verify your email address to enable payments on your CallHub account.
The CallHub support team is always on their toes to help! If it is still off base to your search, please submit your ask at our Create a Ticket page. Happy calling with CallHub Mobile App Android | iOS
Don't have a CallHub account yet? Get a free one now along with $3 credits to test out.