While running a Text Broadcasting campaign, you may generate reports for your campaign to get an insight into the messages, the costs for the messages, the total number of messages sent and received, the error codes for the messages, etc...
To generate an SMS report for a Text Broadcast Campaign, you need to navigate to Reports > SMS.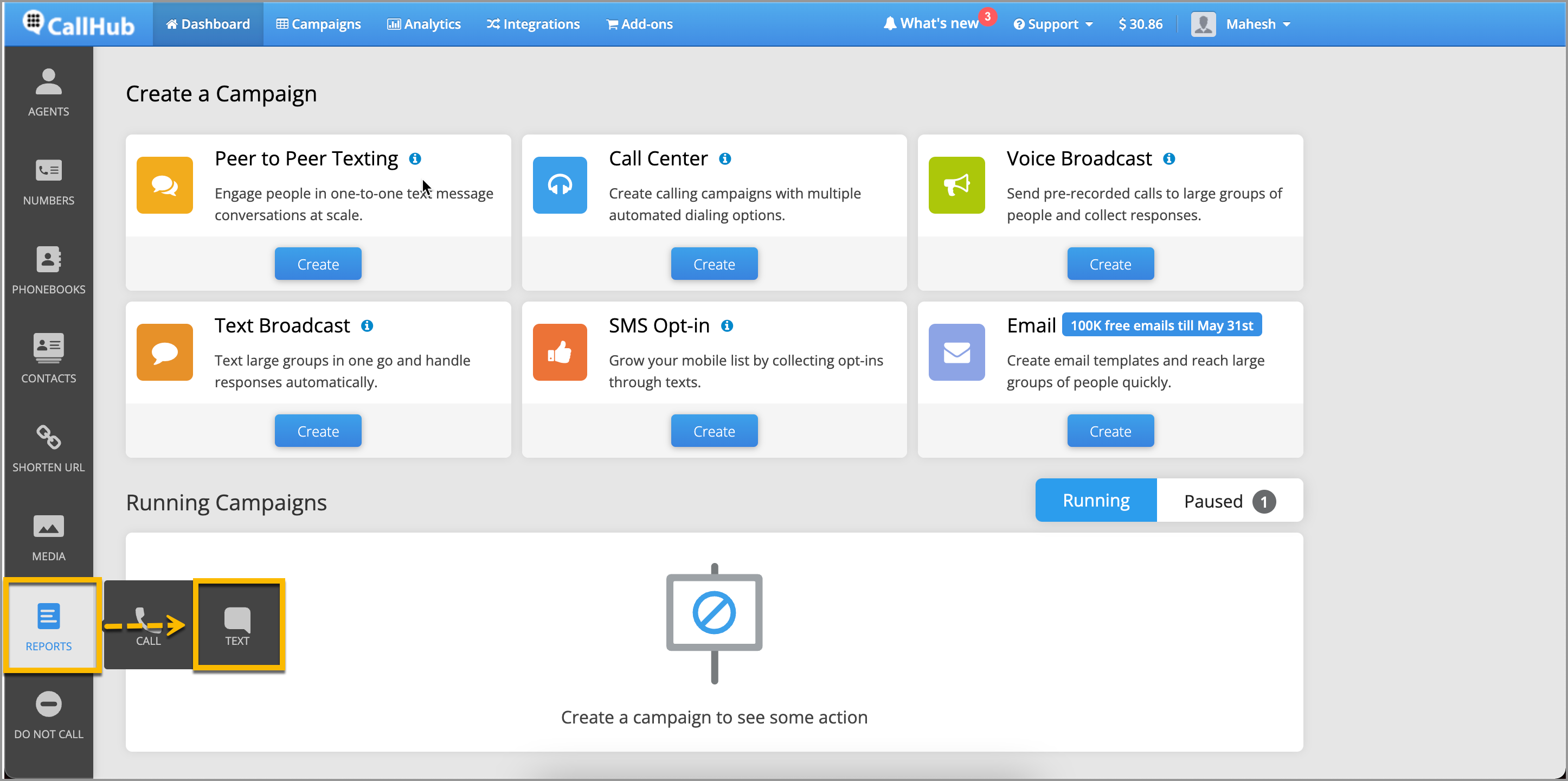 Here, you may generate reports based on filters such as Start and finish date, the status of the message, the error code, a specific campaign, the Direction of the message (Inbound or Outbound), and whether the message is an SMS or MMS. Once done, you need to hit the Search button and click on "Export" to export the report in a CSV format.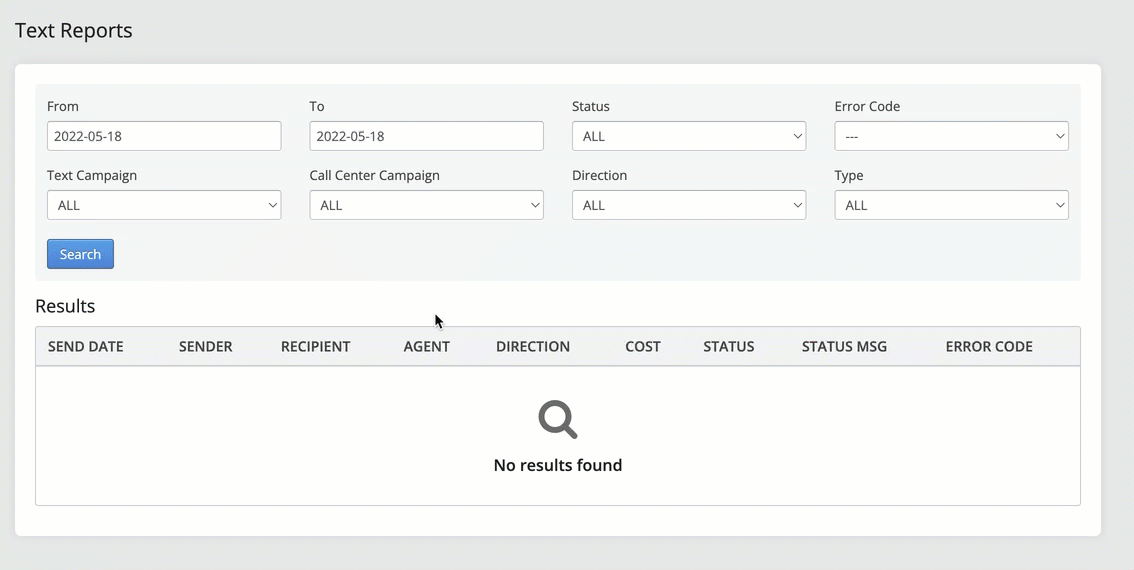 The fields exported in the CSV file include the content of the message, the cost of every message, error codes (if any), the name of the agent (for P2P campaigns), the Caller ID of the campaign, the recipient's number, and the messaging ID. Below is a sample of what an SMS report looks like.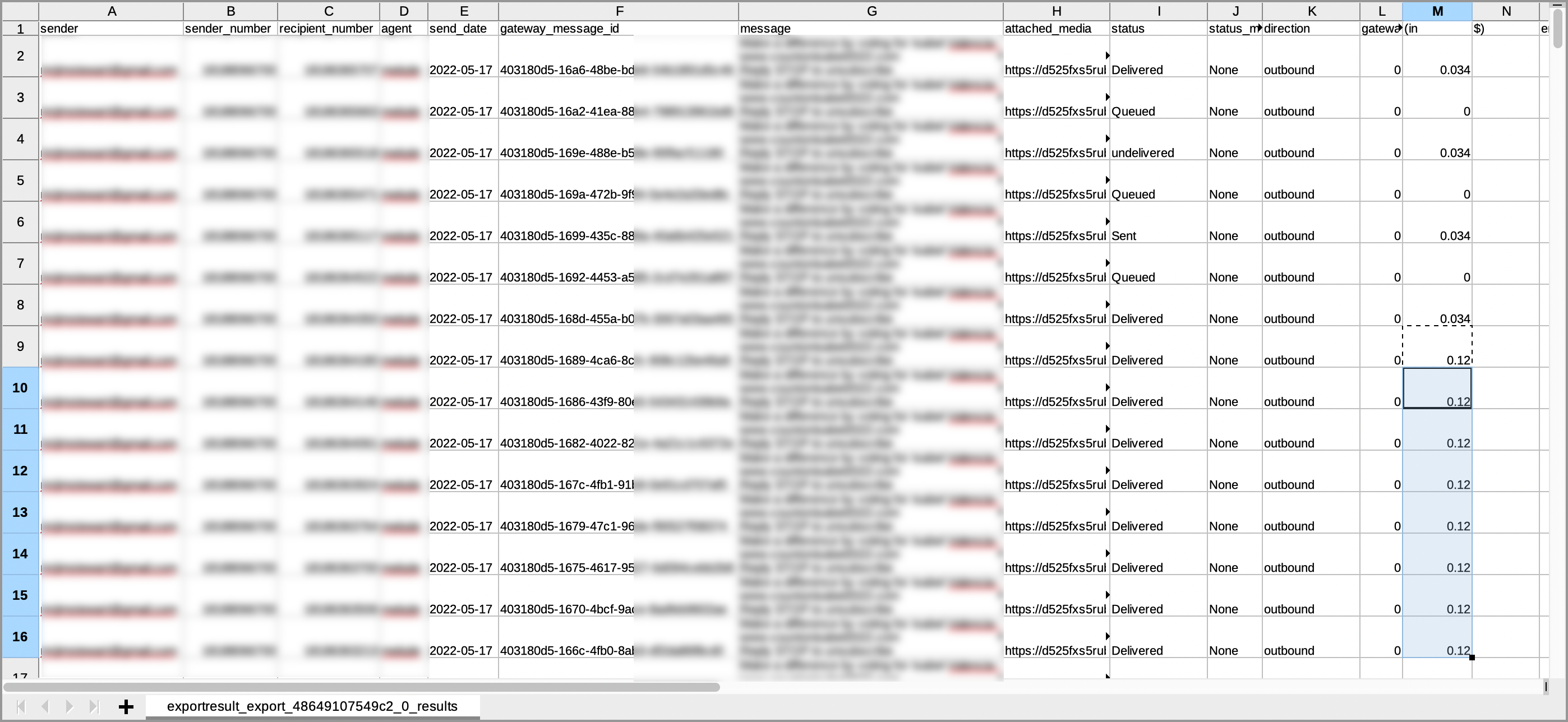 The CallHub support team is always on their toes to help! If it is still off base to your search, please submit your ask at our Create a Ticket page. Happy calling with CallHub Mobile App Android | iOS
Don't have a CallHub account yet? Get a free one now along with $3 credits to test out.