CallHub has come up with more releases than ever. This time, it is Email Campaigns. Just like SMS and Calls, we believe Email Campaigns help build and develop relationships. You can convert your prospects to customers with engaging emails, custom templates and make way for first-time customers to be repeat buyers of your business.
Setting up an Email Campaign
Email Campaigns can be set up with 5 simple steps. Before you set up an email campaign on your CallHub dashboard, you need to ensure that you have,
Set up an Email Domain
Set up a Sender Profile using the Verified Email domain
If you have completed these two steps, let's head to the campaign creation part.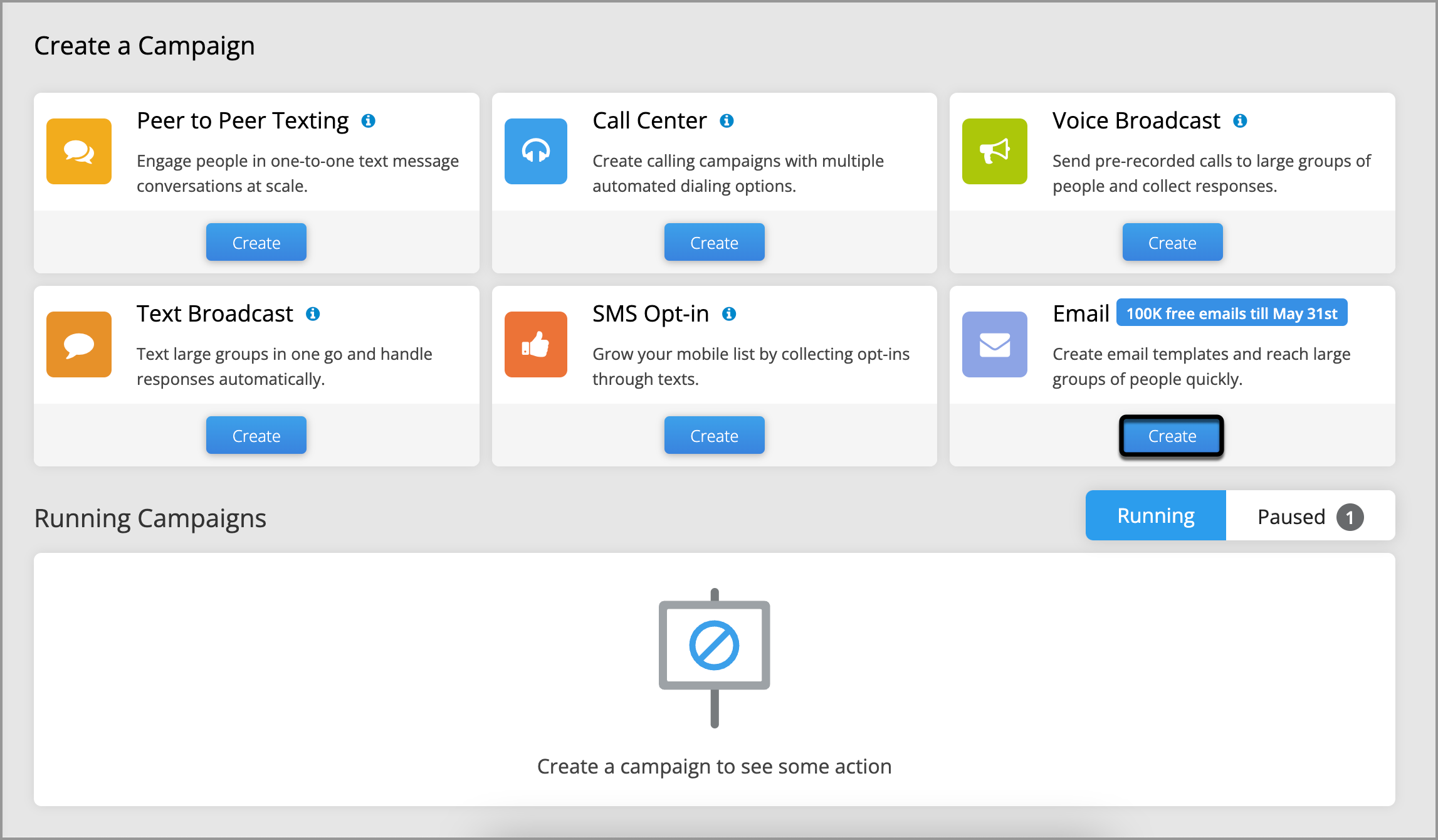 Here, you need to name the campaign, set up a Subject for your email that your target audience will see, and choose the Sender Profile you set up earlier.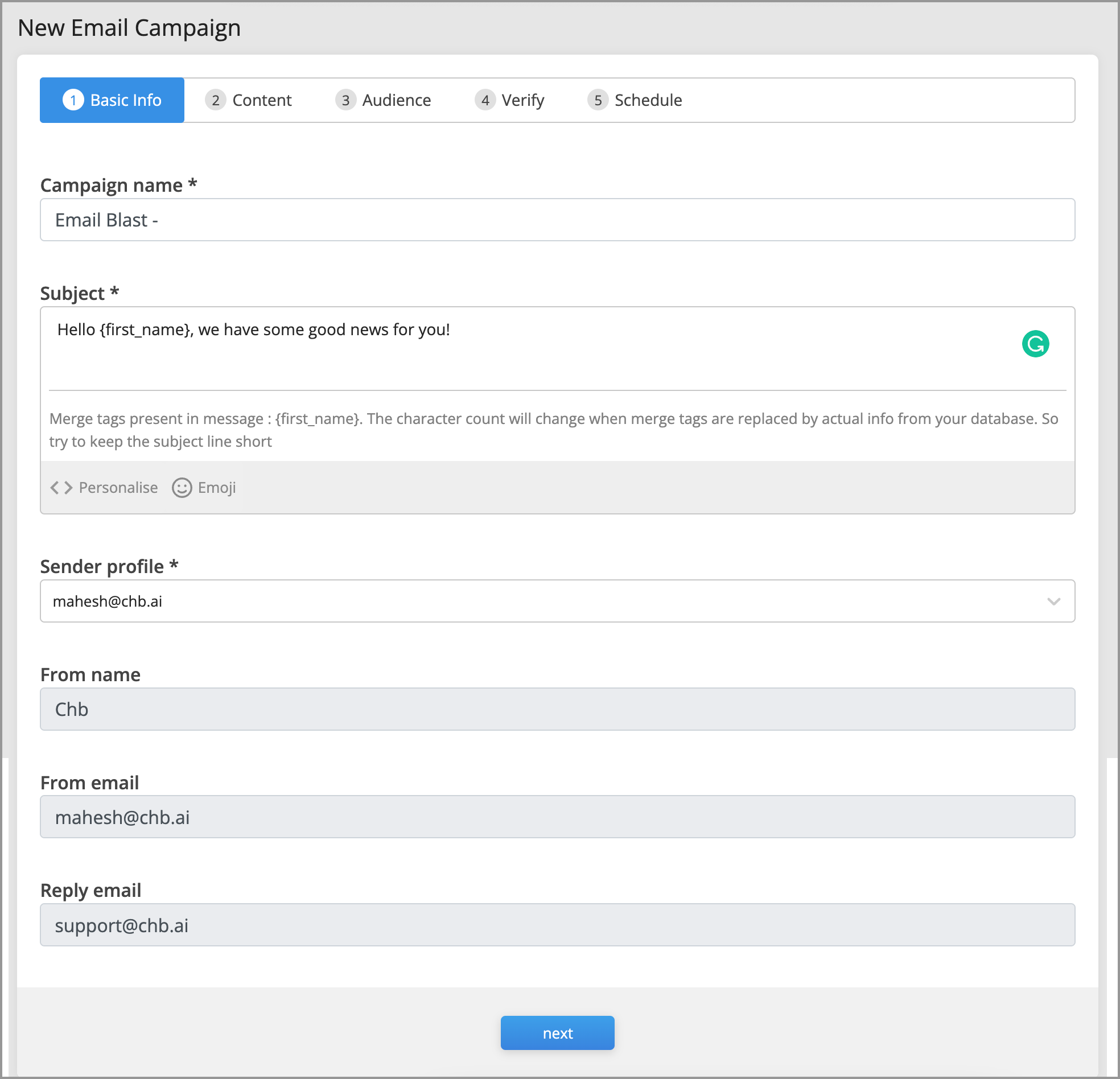 Next, you need to create a template for your email. If you have already created an email template for your previous campaign, you may use the same by choosing the "Saved Template" option. If you have not created one, choose "Create new Template." You will be redirected to the Email Template Builder.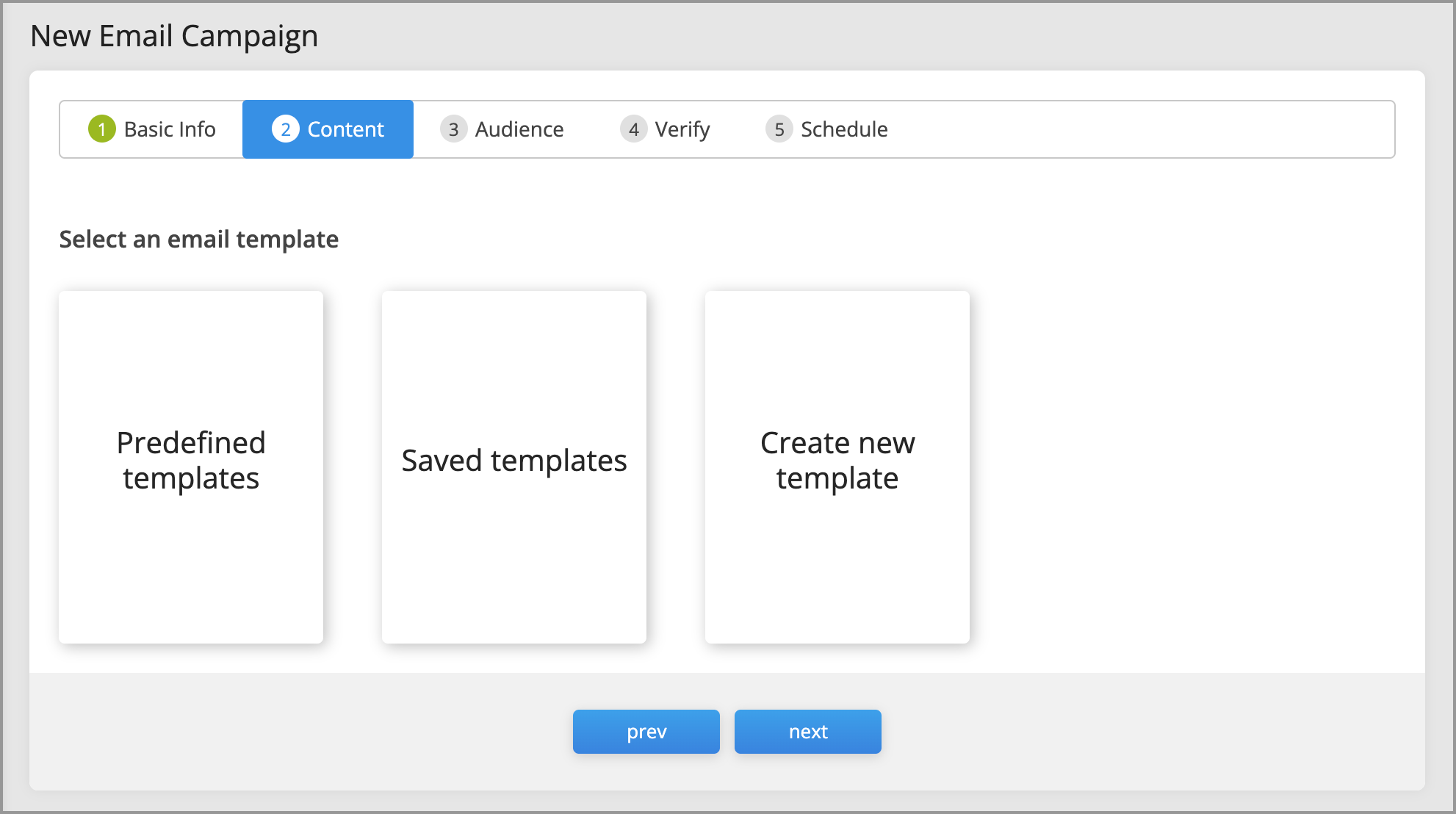 Here, you can choose different designs, font types, images, Gifs, or Video content to build your email template. Once done, click on Proceed, enter a name for your template and save it.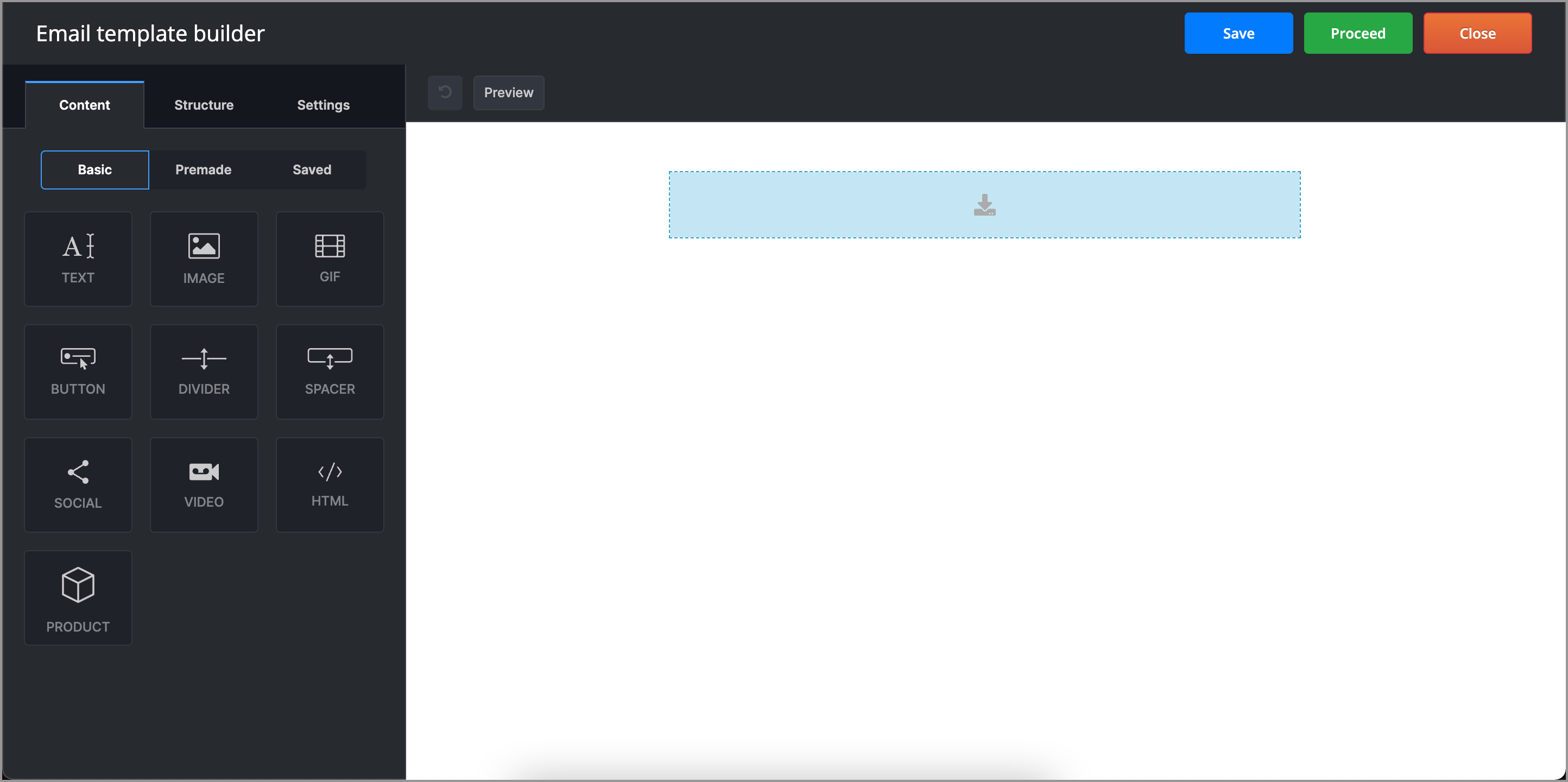 Below is a preview of what the template looks like while added to the campaign.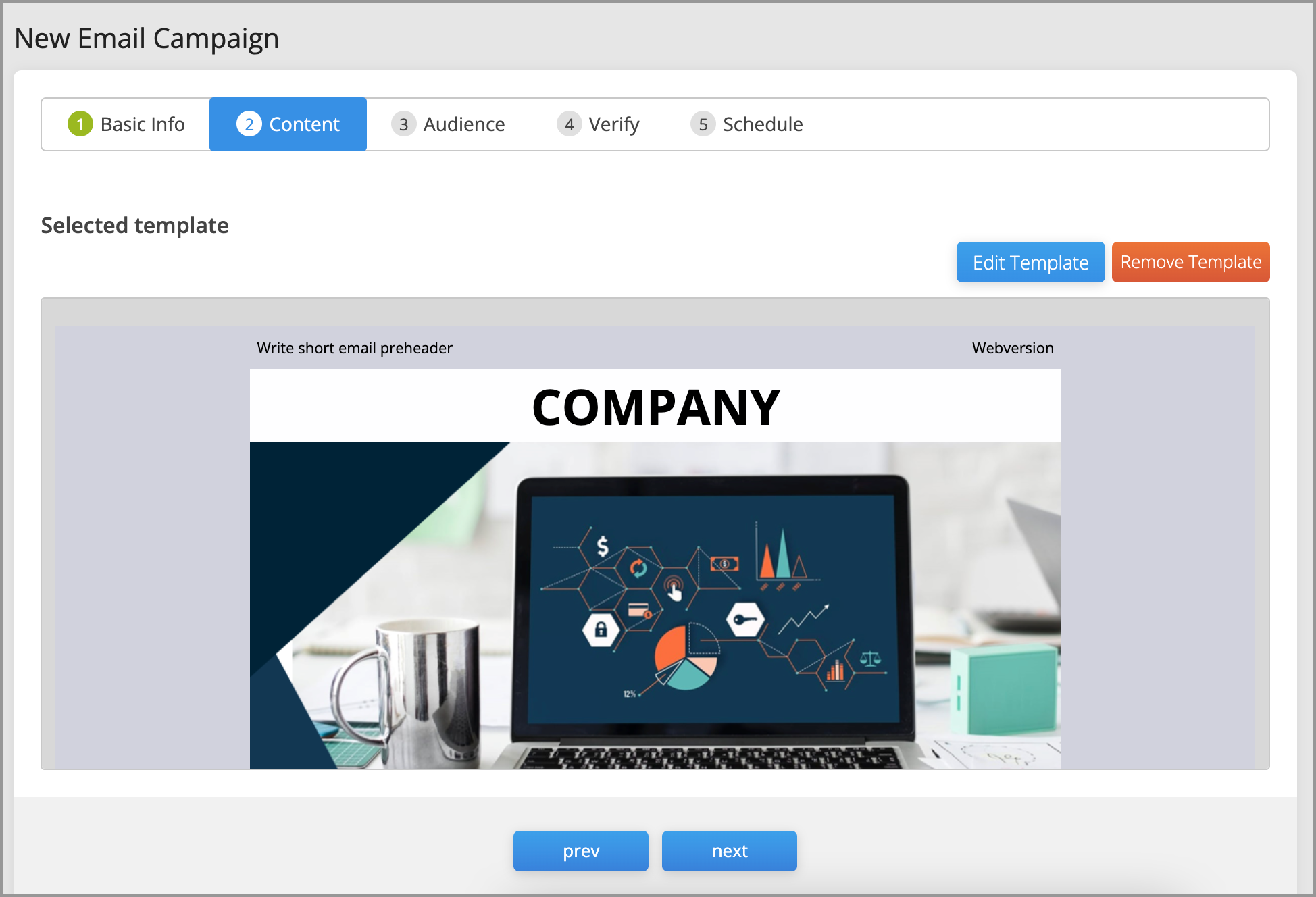 In the next step, you may choose a contact list or create a segment of the audience you will be reaching out to.
Contact list: Traditional list of contacts that are added/need to be added to your CallHub account using a CSV file.
Segment: Using the segments feature, you may create a list of contacts using various combinations with AND/OR functions. Currently, you may use the functions for contact lists and Tags.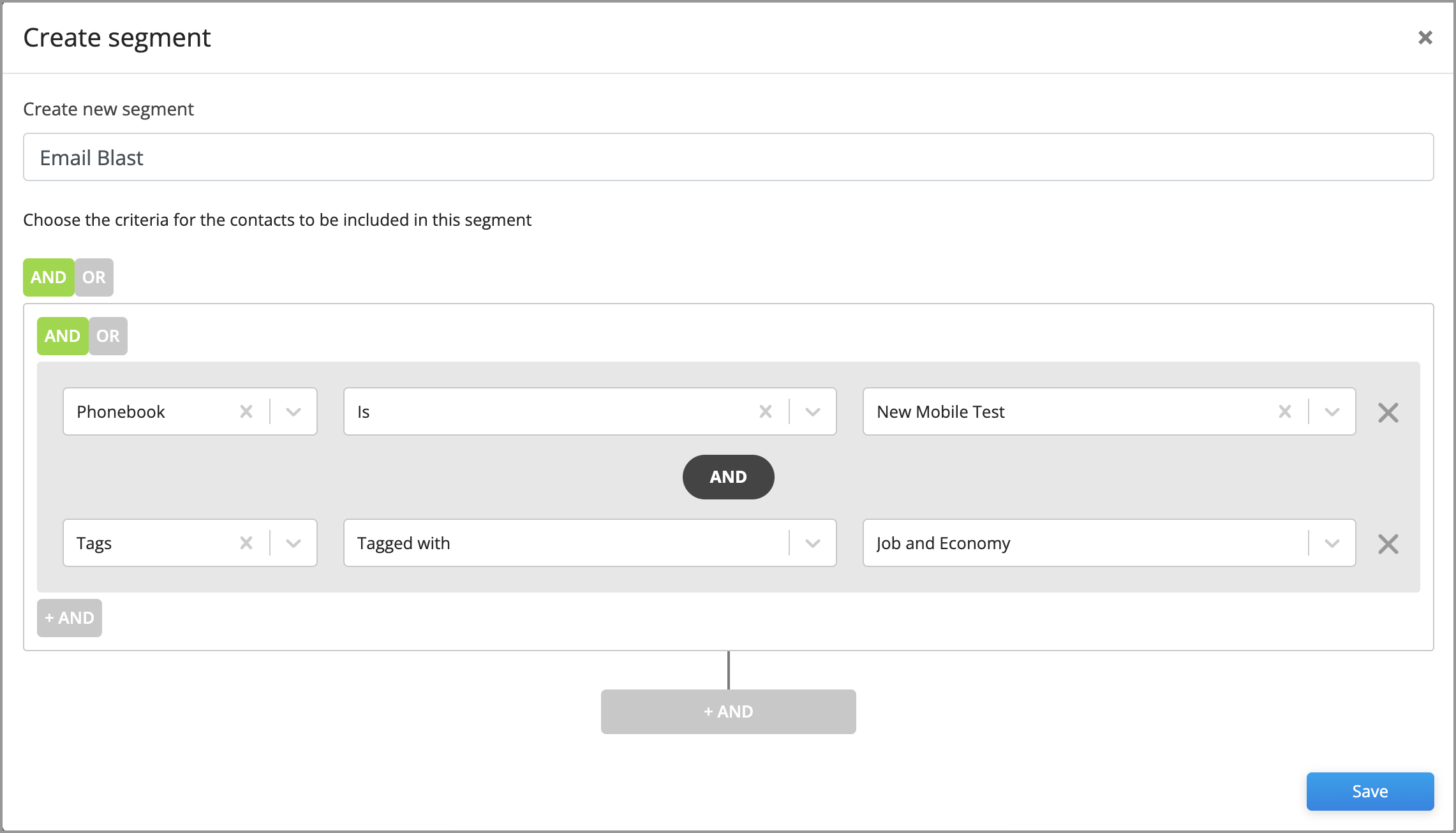 Once you hit the Save button, the segment you set up will be added to the campaign. This segment cannot be edited once it is added to the campaign. If you wish to make any changes, you need to create a new template.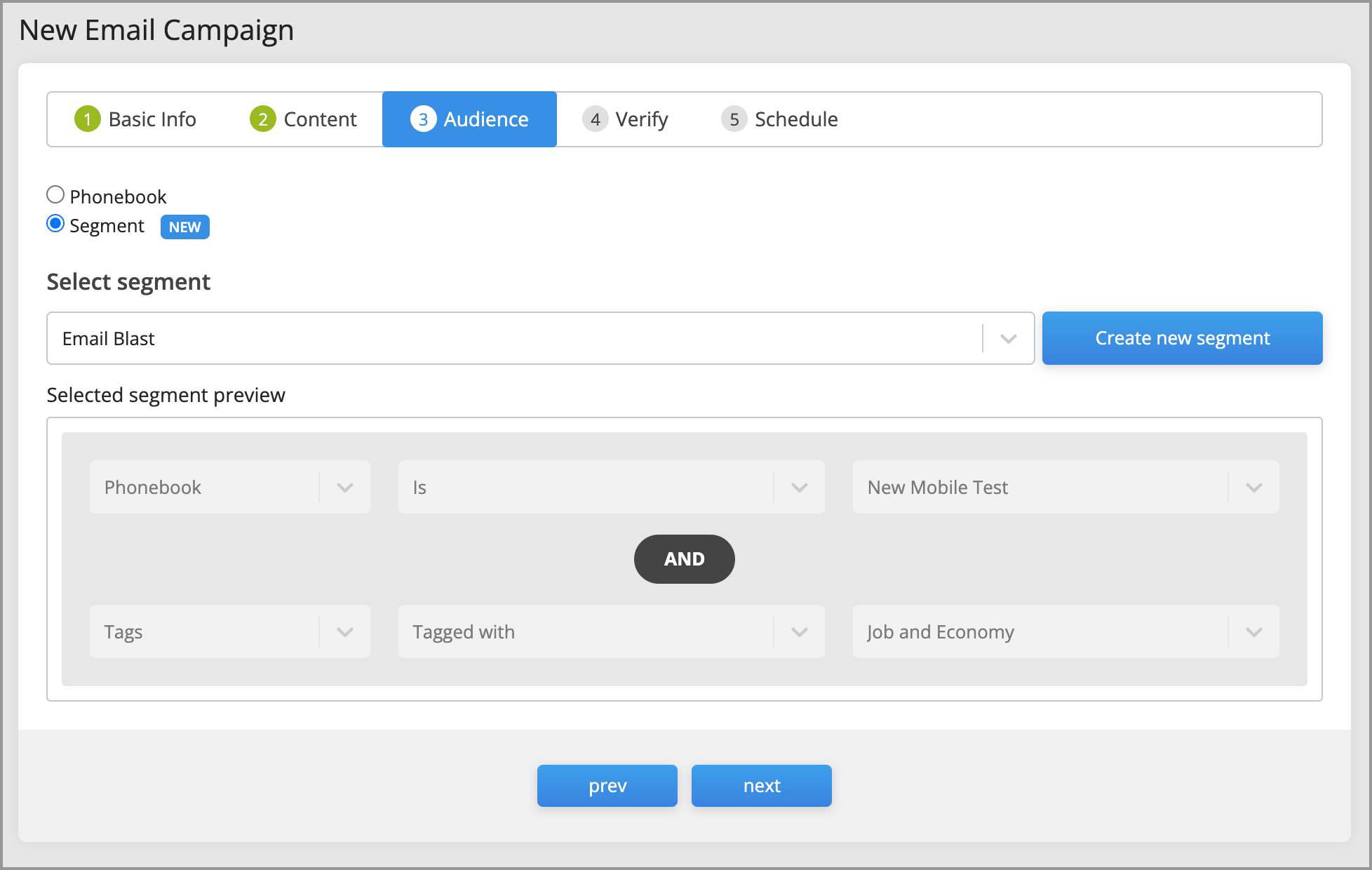 In the next step, you may preview the settings for your campaign to ensure everything is set up correctly. If yes, hit Next to schedule the campaign.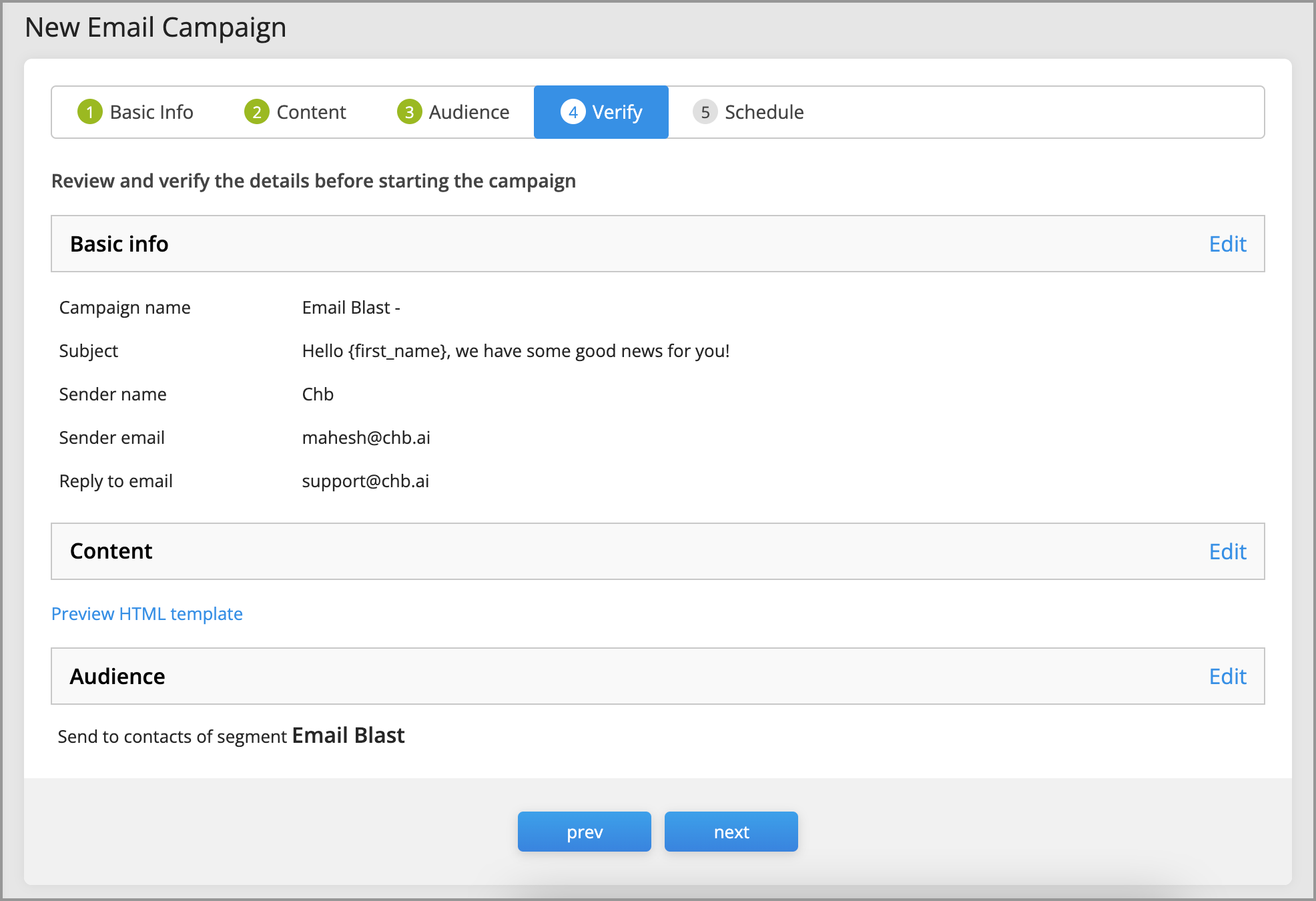 Here, you need to set up a Start date and a Finish date followed by the Daily Operational Hours and Days to complete the Campaign setup.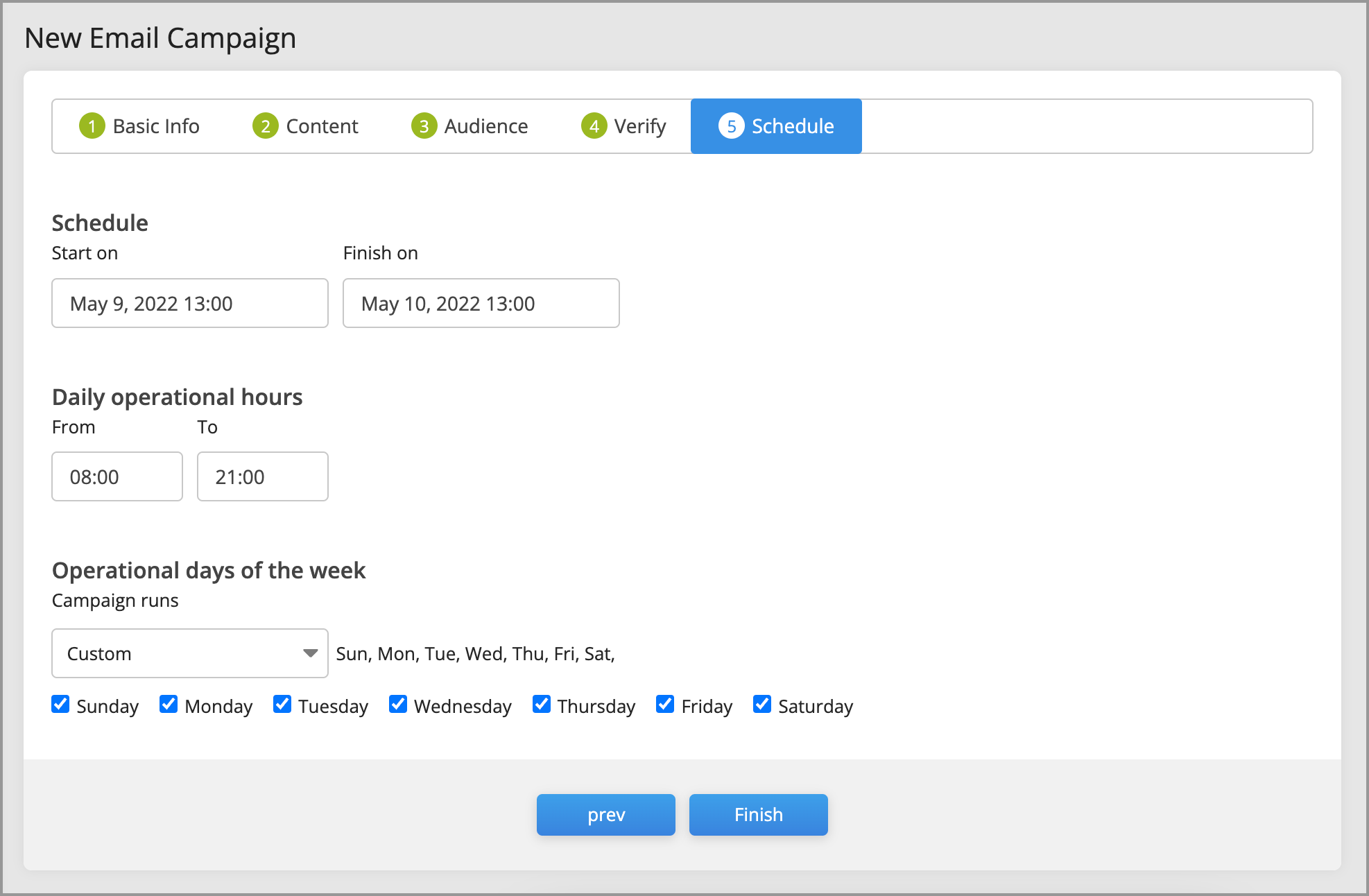 Click on Finish and your campaign is set up!
Tip: Send a test email to yourself to see what the email template looks like. You can Pause the campaign and Edit if required.