Predictive Dialer makes sure that agents/volunteers are fully engaged, and you can reach a large audience. Based on the number of live Agents, pickup rate, percentage of dropped calls, and average call handling time, Predictive Dialer algorithms calculate precisely when it should make the next call and assign it to the available agent.
As the Dialer only connects agents to answered calls, an agent's time isn't wasted on listening to dial tones of unanswered calls, invalid numbers, and fax machines.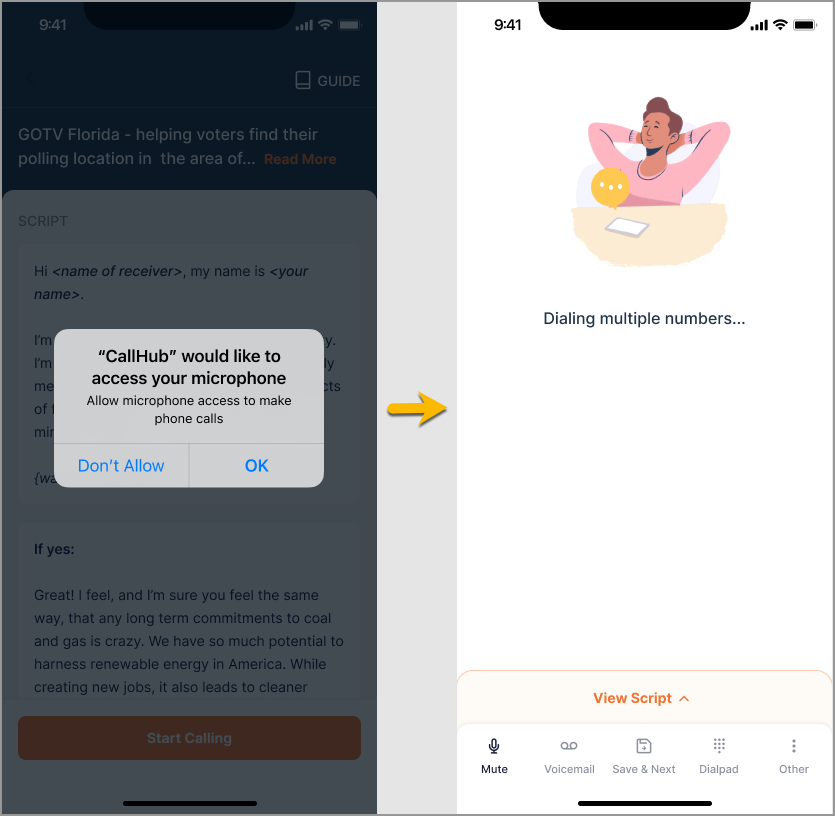 The system displays the Predicted Wait time for the next call based on the dialed calls in the previous iteration. In addition, you may click View Script (1) and the Down arrow (2) option to toggle between the script and the Dialer.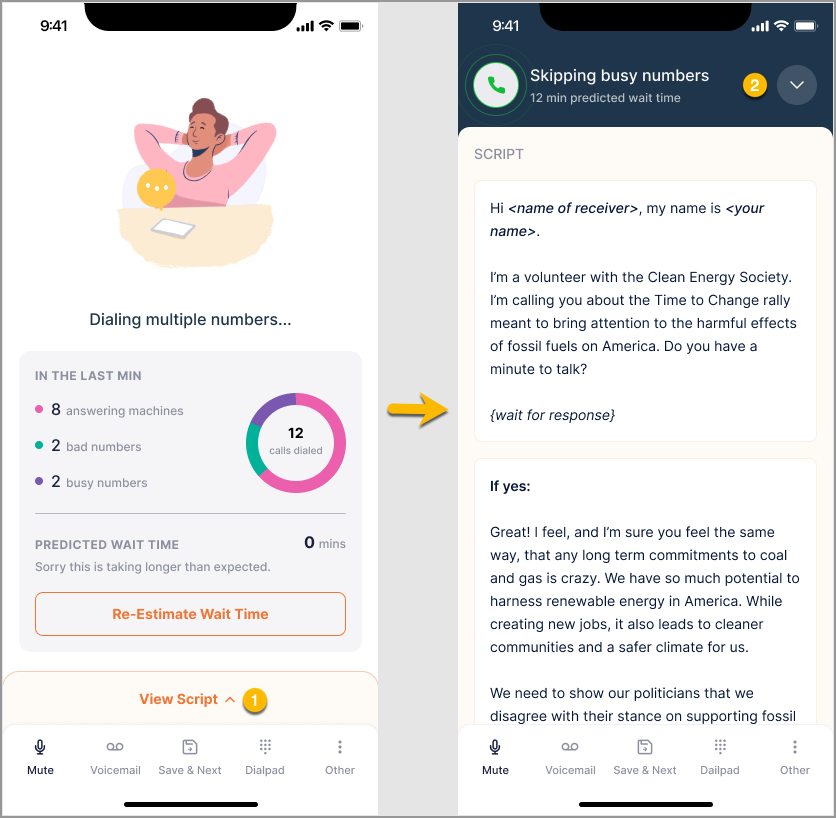 The navigation across the app to enter the survey responses, the call disposition, and the notes are the same for Auto Dialer and Predictive Dialer. You may click on the "Other" button to Leave the Campaign after the call is ended.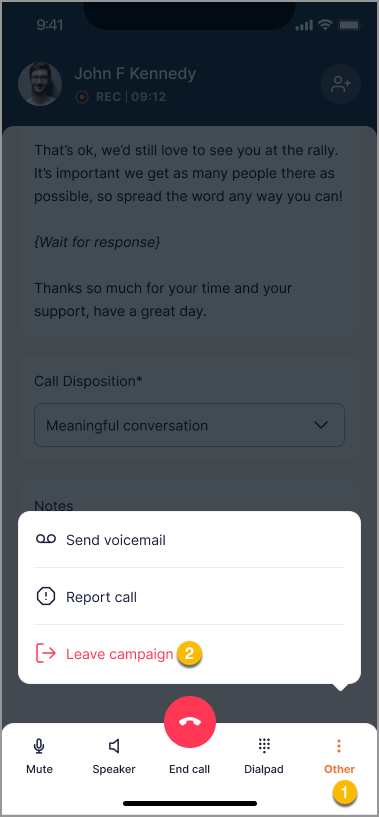 If you wish to continue making calls in the Campaign, you may save the details of the call and click on "Save and Next" to move to the next call.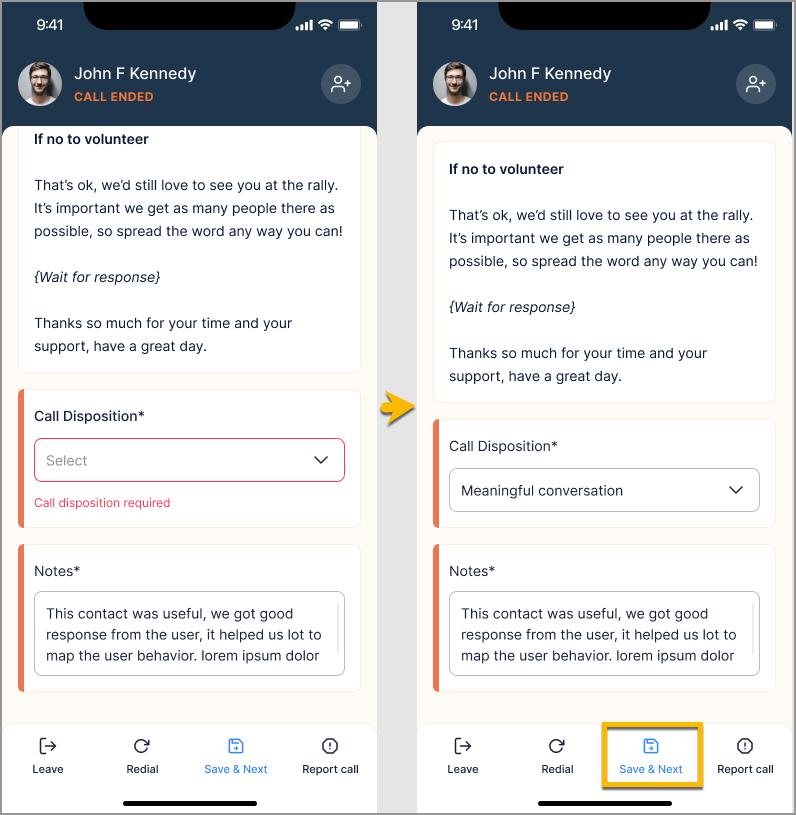 Redial: The agent can redial the contact if they were disconnected due to an Internet issue or technical glitch.
Report Call: The agents can report the call to the Support team if there were connectivity or audio issues on the call.
Save and Next: Once the call details are saved and the call is ended, the agent can tap on this button to move to the next call.
Leave: Once you have saved the call details and wish to take a break from the campaign, you may click on Leave to leave the campaign. The system will ask for a confirmation before you leave the campaign if you have not saved the call details.