Getting agents onboarded on CallHub? Here's how to start with a call center campaign on the mobile app.
CallHub app redirects you to the Home page after login. You will see the list of assigned campings here. If you logged in the first time, we encourage you to complete your profile in the mobile app.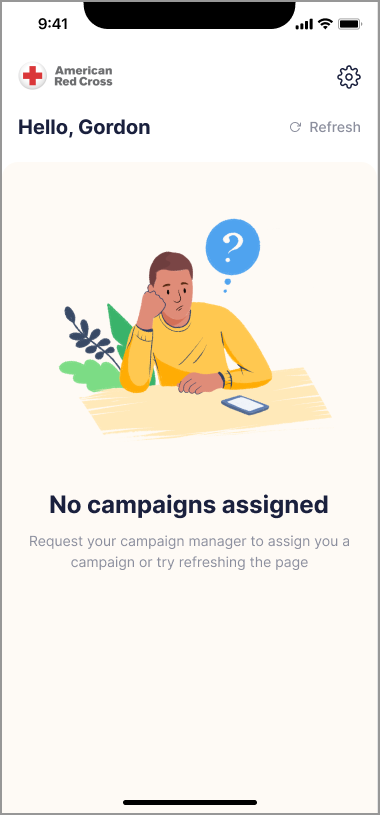 You need to click on the Gear icon, navigate to Settings, set up your profile details such as Name, Contact Number, and Timezone, and save the details.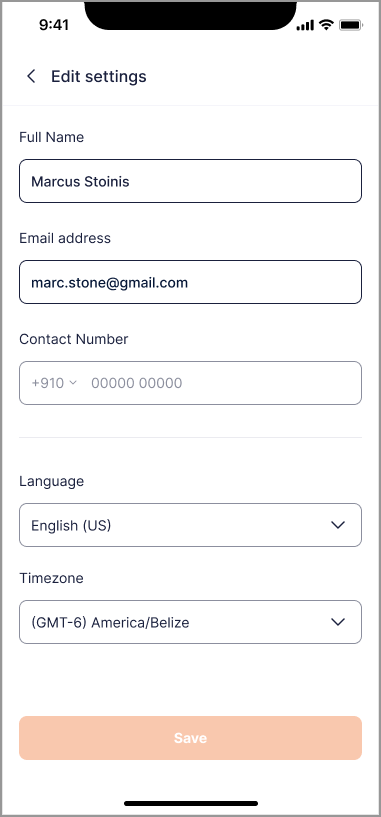 CallHub allows calling if the connection preference option has the correct configuration for the mobile app under the agent account. You must have a detailed look at Connection Preferences settings. Otherwise, the CallHub app will not allow you to get a login.
Note: The preferred option is "Browser + Mobile" to use the Mobile App directly.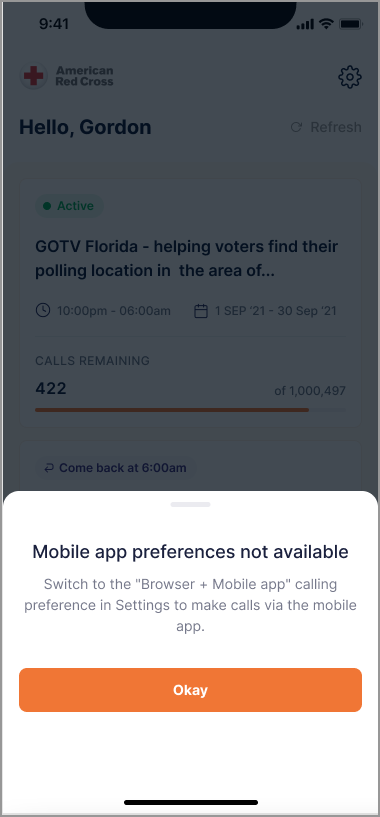 Below is a preview of the home page with the campaign list. The status of the campaigns is visible on the top of the Campaign name. For example, if the status is "Active", you may tap on the Campaign name to start making calls.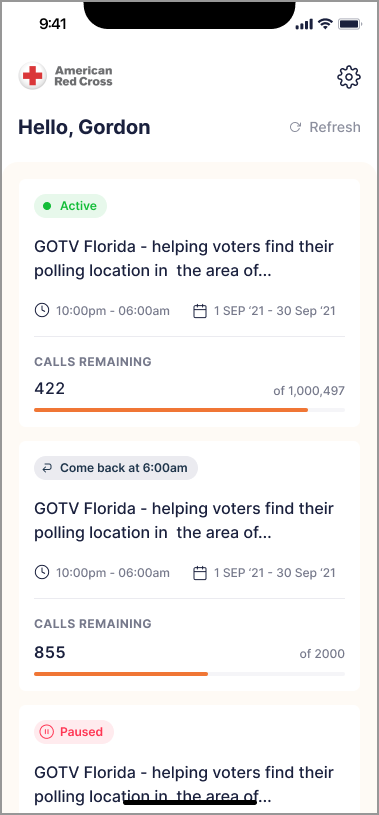 Click on "Start Calling" to call the contacts added to the campaign. Next, you need to scroll to the bottom of the script section to enter the Call Dispositions and the Notes. We have included more details about making calls from different dialers in a separate article.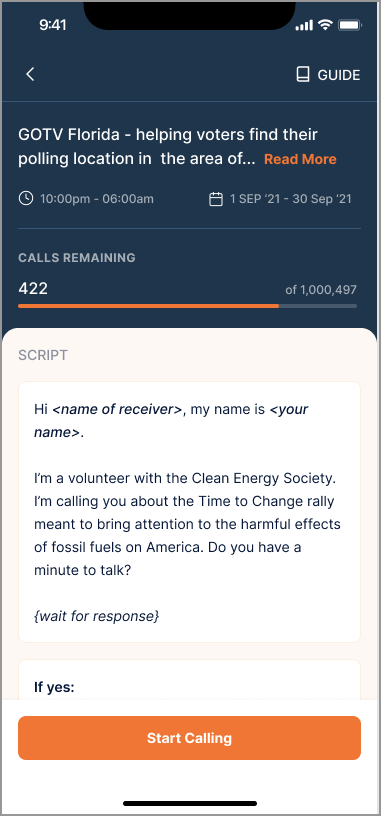 You can leave voicemails to your contacts from the Call Center Campaigns. However, you must add Answering Machine audio while setting up the Campaigns.
While making calls, if you got a connection with Machine, tap on the "Voicemail" option and click on "Send" to send the voicemail. Additionally, you may enter the disposition notes and click on "End Call" to save the call details and move to the next call.