CallHub allows agents to tag people based on a conversation, and it can be synced back to the respective CRM as a part of the integration.
You can also export the campaign results based on tags in CallHub and other CRMs, depending on the functionality set.
Adding Tags
To add tags to the contacts in a Call Center Campaign, please navigate to the "Profile" tab of the campaign on your Mobile App. Here, you may click on "Edit" to add a new tag to the contact. Then, tap on the tag and click on Save to save the changes.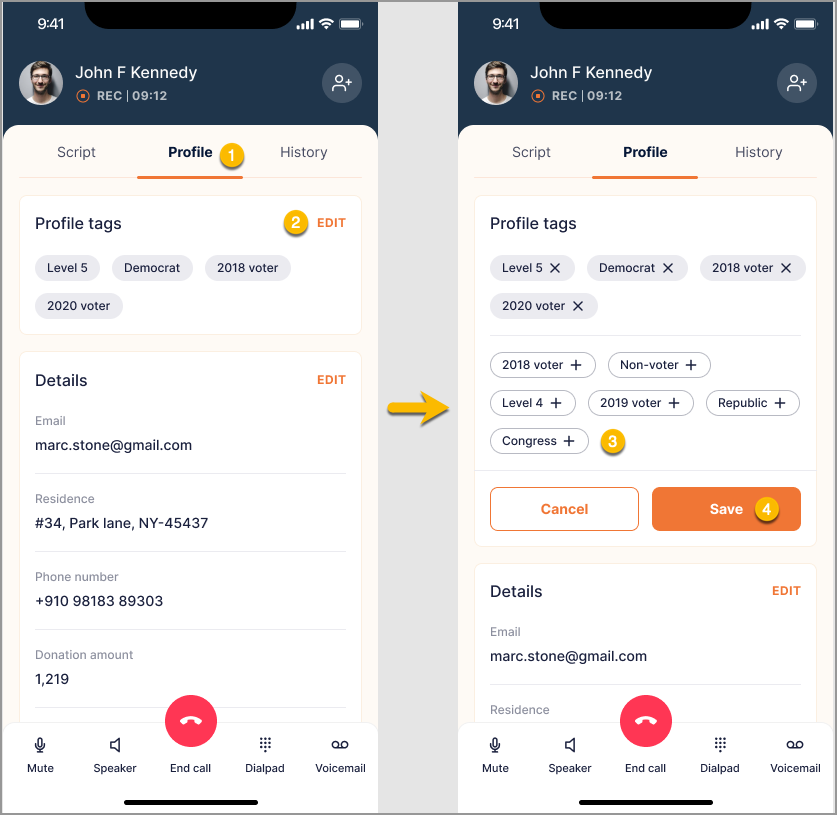 Editing Contact Details
Similar to adding tags, you can edit a contact's details. This option is subjective to the permissions provided by your Campaign Manager.
You may click on "Edit" corresponding to the details section and add the details to edit the contact details. Then, click on Save to save the changes.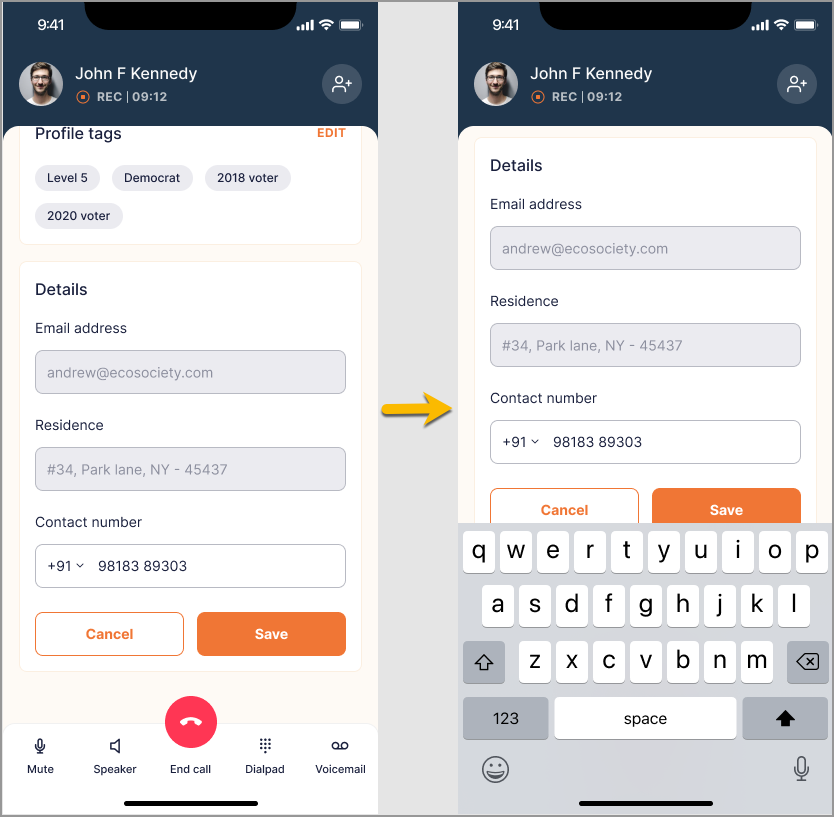 Call History
You can navigate to the "History" tab to check the records for the calls made to a contact from the previous campaigns. The contact history includes the date and time of the calls, the survey question/responses, and the notes entered by the agent for that call(s).