The referral program is enabled for all the CallHub users who have purchased credits as least as $25 to any Subscription Plans or Bulk Recharges. You may navigate to the "Refer a Friend" page to get the referral link.
For a simpler understanding, we have termed the CallHub customer as "Advocate" and the person receiving the invite for referral as "Referred Friend."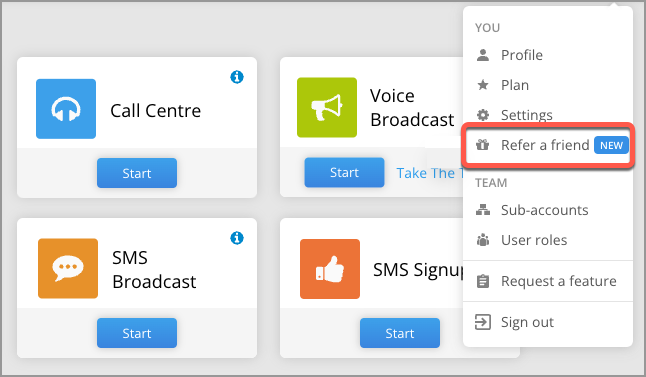 The referral link will be in the format - https://callhub.io/referral-signup/?referral=CODE where the CODE is a unique code that needs to be generated by the advocate on their account. Here you have two links. One that can be manually copied and sent to your referred friends and the other link that an advocate can send through an invite from the CallHub dashboard.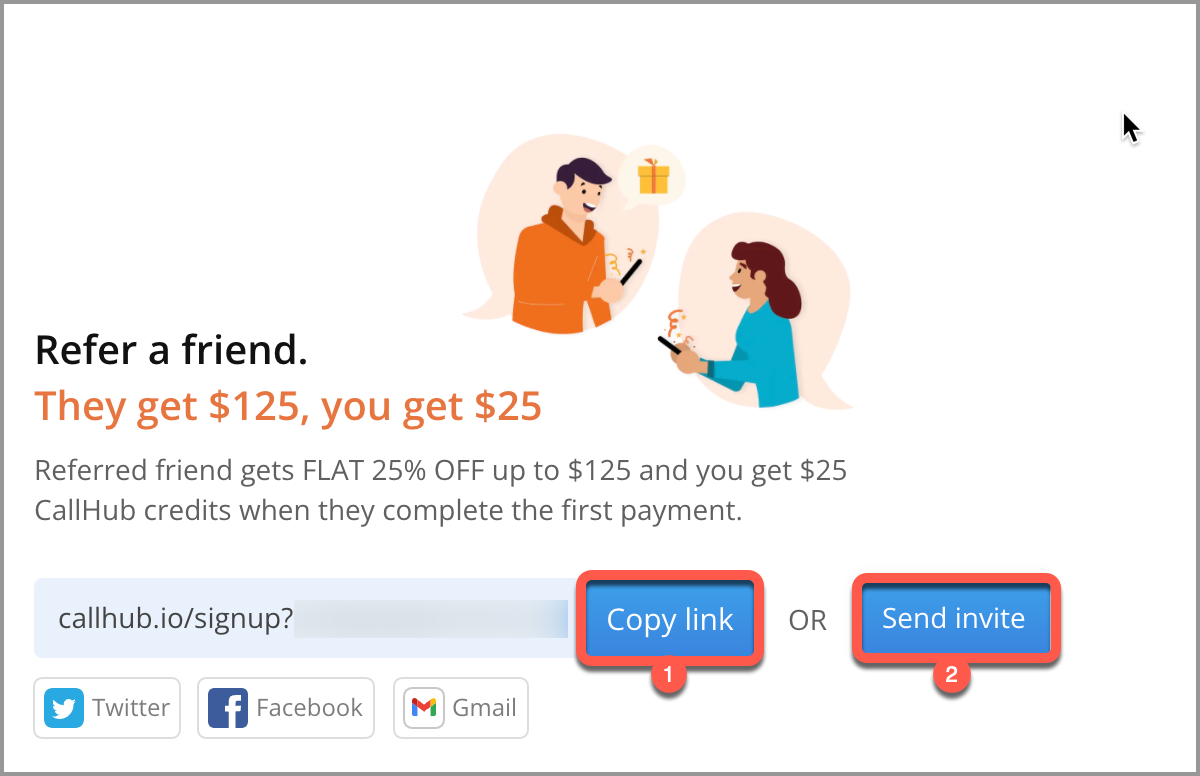 Note: The referral link copied from "Copy Link" has an unlimited validity whereas the invites sent from the CallHub dashboard using the "Send Invite" option has a validity of 30 days.
Once you have generated the Referral link, you may send it to your Peers, friends through the CallHub dashboard by entering the email or a phone number using the "Send Invite" button. Additionally, you can make use of any social media platform, messaging apps to send referral links to your friends.
Benefits of a Referral:
When a referred friend uses the referral link, signs up to CallHub, and makes the first payment, they get a 25% discount on payments up to $125. These discounts are also available on bulk purchases of Subscription Plans and Bulk recharges as well.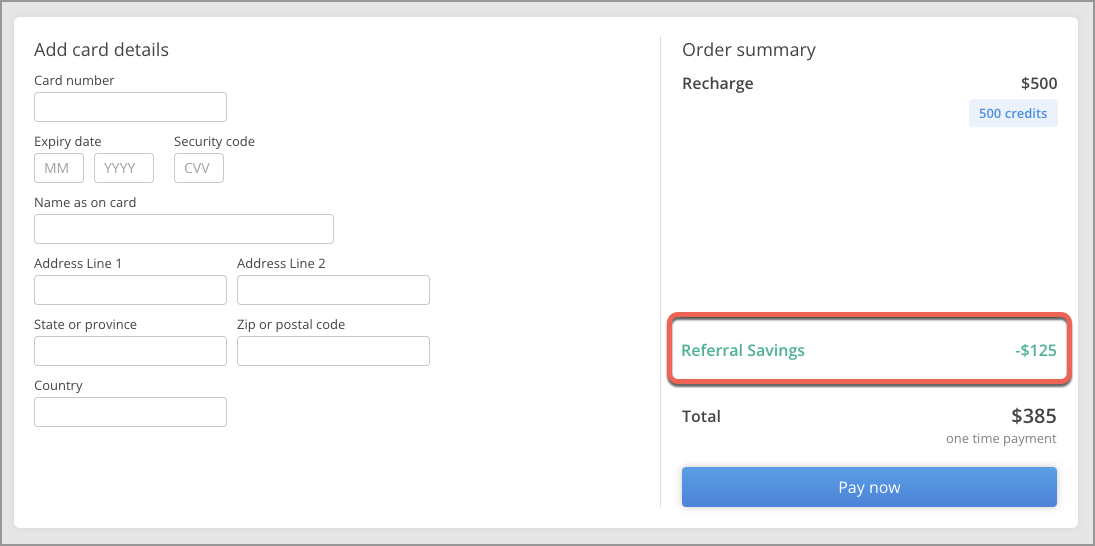 Since the referred friend has made the payment, the advocate will receive a $25 credit as Referral Bonus to their CallHub account.
$1 credits = up to 14 call minutes or 29 SMS
$25 credits = up to 362 call minutes or 735 SMS.

If the referred friend has signed up using the referral code, they will have an option to redeem the 25% discount on the first payment within the next 30 days. You may click on "Redeem now" to redeem the discount.