While setting up a campaign, you are required to set a START and a FINISH date. This helps measure the campaign's success rate.
This scheduling also helps you map out deadlines on project-based campaigns.
The campaign Finish date can be set up from the Schedule section during the campaign creation process for all the campaigns. Below is a video of how that can be done.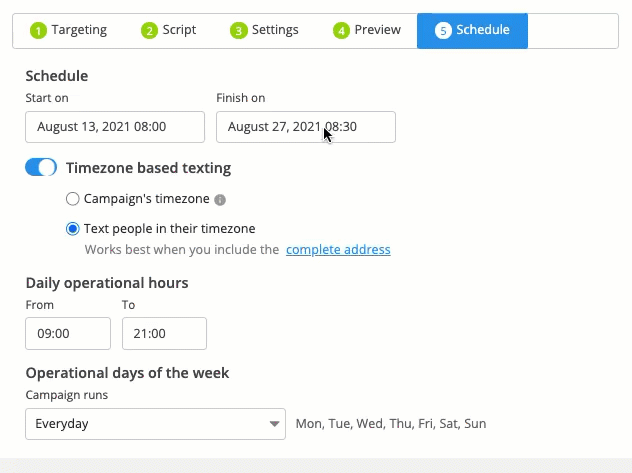 The above video demonstrates how a START and FINISH date is set up for a Text Broadcast campaign. Similar steps will be followed for all the campaign modules on CallHub.
The CallHub support team is always on their toes to help! If it is still off base to your search, please submit your ask at our Create a Ticket page. Happy calling with CallHub Mobile App Android | iOS
Don't have a CallHub account yet? Get a free one now along with $3 credits to test out.