CallHub has started registering user brands and campaigns with the TCR to enable 10DLC. If you have already submitted the form with all your details and received an update that 10DLC is activated on your account, you will see this banner on your CallHub dashboard.

Post this; you can rent the 10DLC enabled numbers on your CallHub account from the "Numbers" section.

Alternatively, you may rent numbers automatically while creating a campaign on your account. You need to select "Use 10DLC Numbers" and choose the use case to rent a number.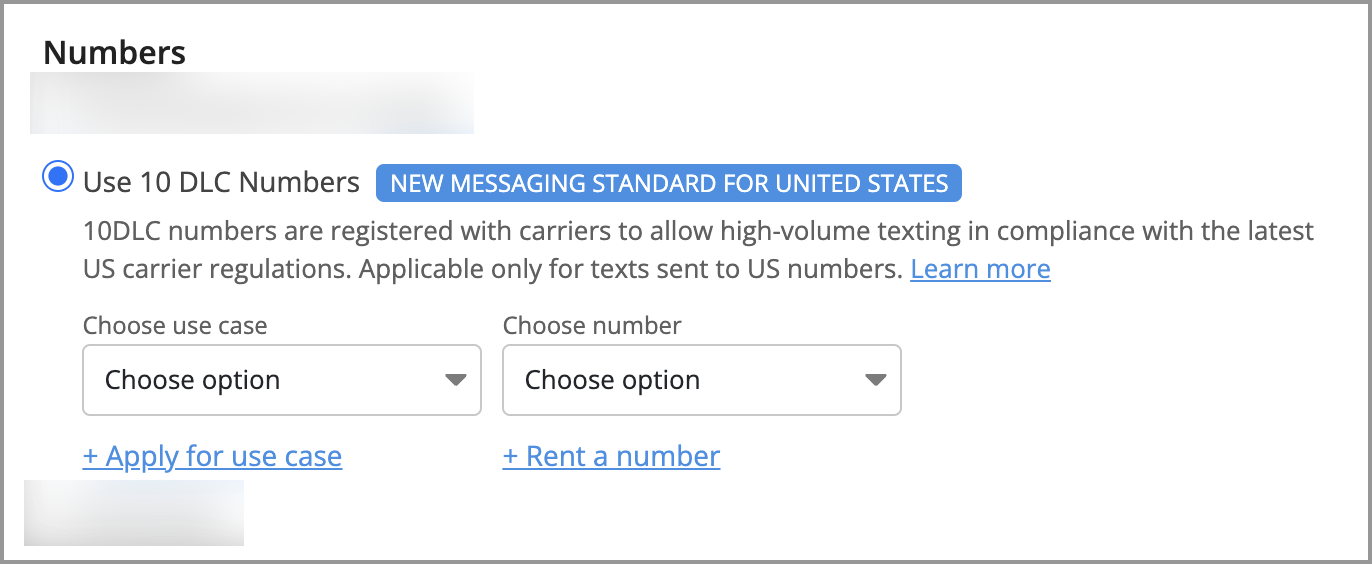 The CallHub support team is always on their toes to help! If it is still off base to your search, please submit your ask at our Create a Ticket page. Happy calling with CallHub Mobile App Android | iOS
Don't have a CallHub account yet? Get a free one now along with $3 credits to test out.