The reports for the Smart Insights analysis can be viewed from the AI-powered tab under the statistics in a Call Center campaign. 
This section will give you a complete understanding of the overall campaign sentiment, the number of positive calls, and negative and neutral calls. Also, you can see a visual representation of the sentiment trend as well as the contact categories.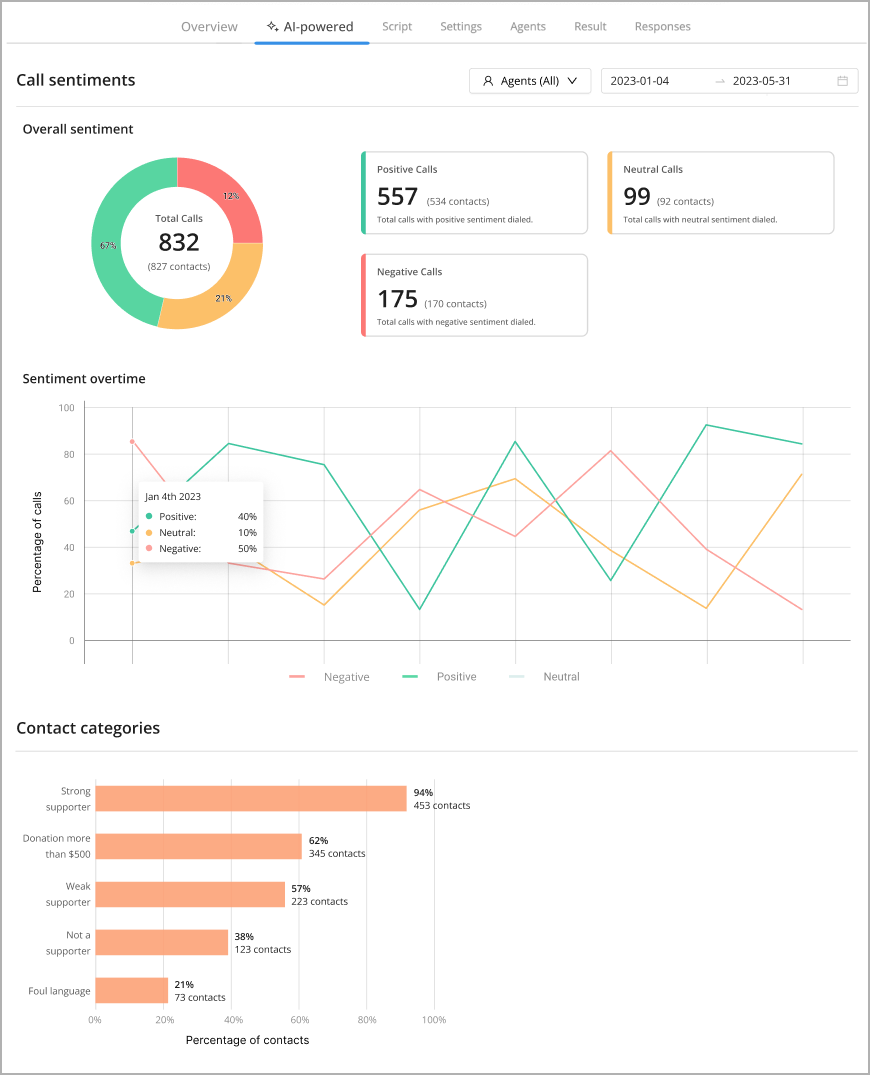 Further, if you wish to generate and export results of the positive, negative, and neutral calls, you may do so by clicking on the three dots corresponding to each call sentiment or from the "Results" section of the campaign by choosing the relevant filter. 

In the results section, you need to choose the options under "Sentiment" or "Contact Categories" to filter the results. Next, based on your requirements, you can either "Create a contact list" (1) of your results or "Export" (2) the results.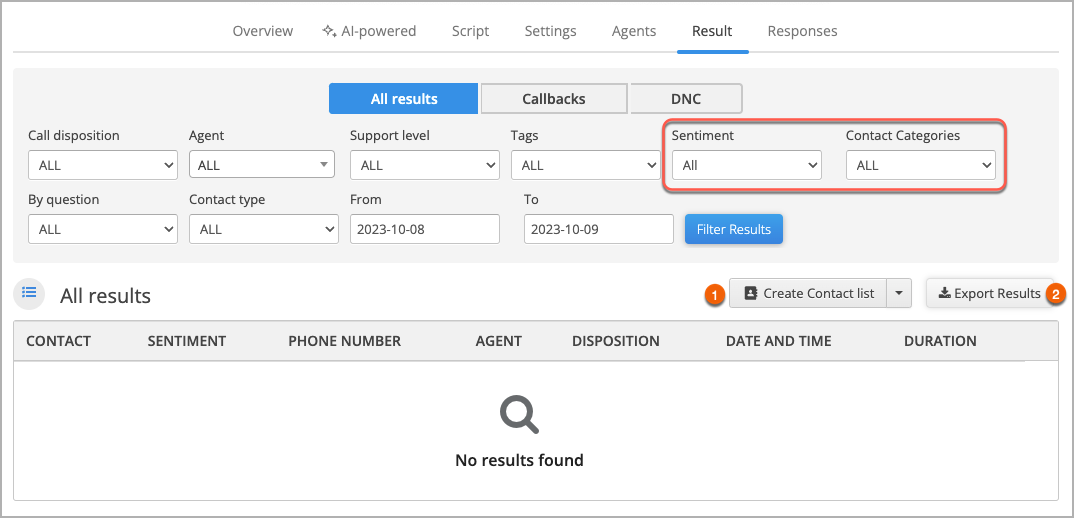 Have any questions about the feature, send us an email at support@callhub.io or create a ticket from the Support Center.