The Smart Insights for Call Center campaigns can be enabled from the AI-powered step during the campaign creation flow.
Here, you can see two options: Call Sentiments and Contact Categorization. You need to click on the slider button to enable them in your campaign.
Call Sentiments - The AI-powered feature analyzes the call transcripts and provides an in-depth understanding of the audience reactions and the improvement areas for the campaign.
The goal of the campaign is automatically analyzed by the system using the campaign script. You can add more information to it or edit it while setting up the campaign based on your requirements by clicking on "Revise Goal."
Note: To use this feature, enabling call recording is mandatory.
Contact Categorization - This feature helps you categorize contacts based on the responses they have provided to your surveys. 
Note: Once the campaign starts, you cannot edit the goals or the segments.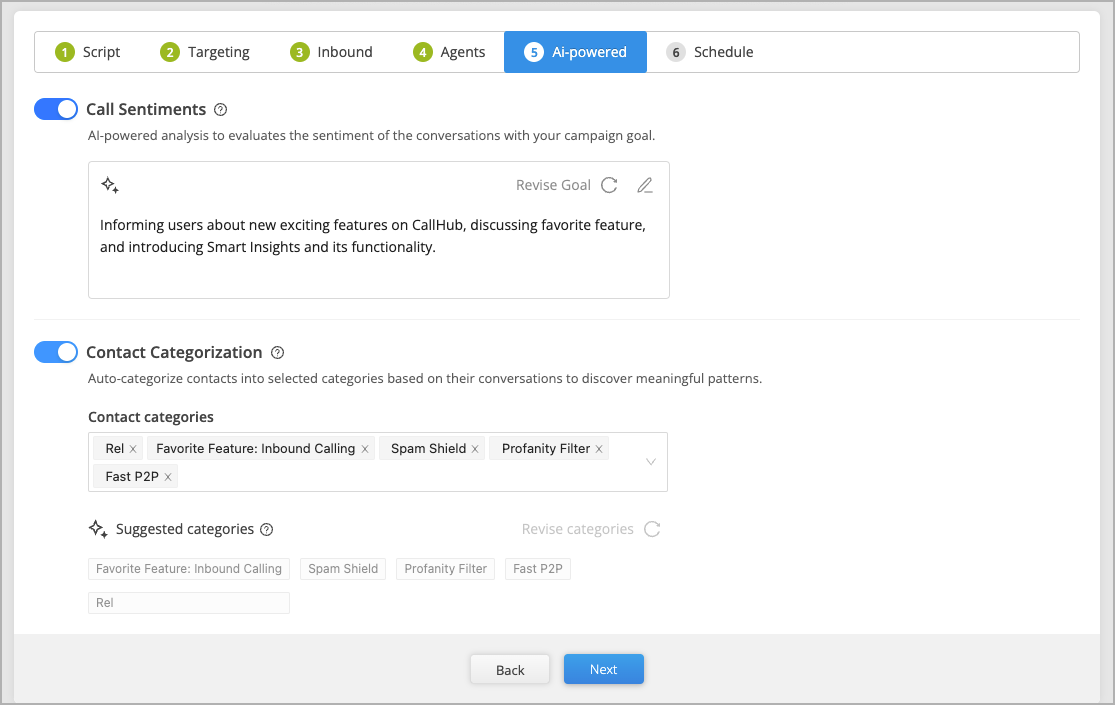 As and when the campaign progresses, the system will display the insights of the campaign under the AI-powered tab under campaign statistics.