In CallHub, you can easily update data fields for existing contacts by uploading a CSV file. This feature simplifies the process of managing contact information in bulk. However, it is crucial to ensure proper mapping of the First Name and Last Name fields to prevent the system from creating duplicate records. This help guide will walk you through the steps to update data fields for your contacts via CSV upload while ensuring accurate mapping and avoiding any issues.
Prerequisites
Before proceeding with the CSV upload, ensure you have the following:
A properly formatted CSV file with each contact in a separate row and their corresponding data fields in separate columns.
Columns for First Name and Last Name, phone number, along with any other fields you wish to update.
Accurate and up-to-date data in the CSV file, with no empty cells or unnecessary spaces.
Uploading the CSV File
Follow these steps to upload the CSV file and update data fields for existing contacts:
Log in to your CallHub account using your credentials.
From the dashboard, select "Contacts" from the left-side menu.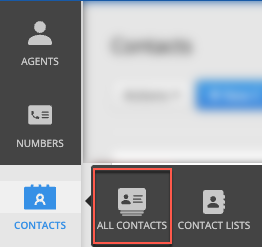 Click on the "Import Contacts" button.

Choose the Existing Contact list from the drop-down and choose the "CSV" file that you have prepared. Click "Import" to proceed.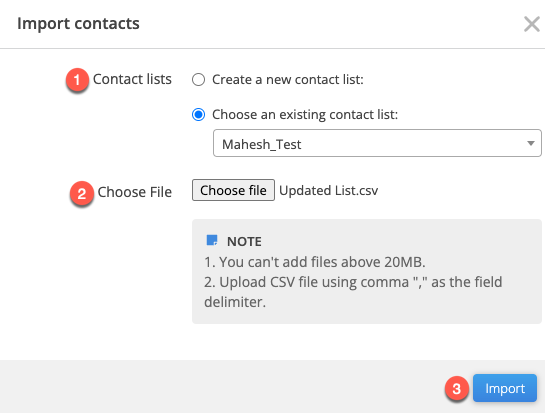 CallHub will display a preview of your data. Verify that the First Name and Last Name fields are correctly mapped to their respective columns.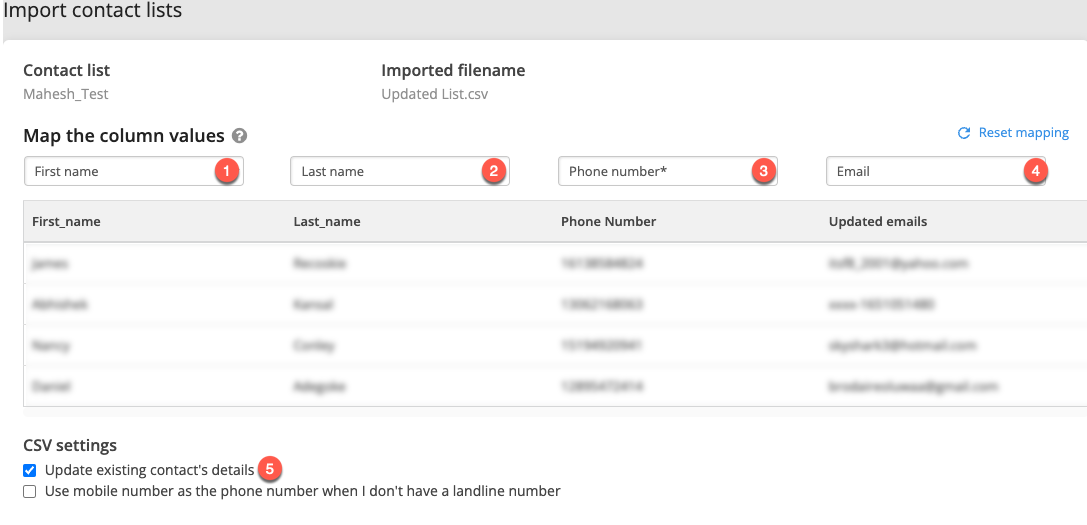 Review the data preview to ensure that all other data fields are correctly aligned with their respective columns.
If everything looks accurate, click on the "Create Phonebook" button to proceed with the data update.